Pricing Rule in Prestashop Version 1.7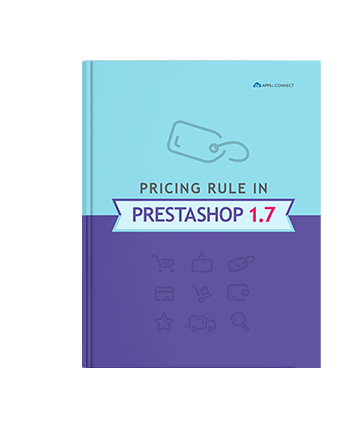 Promotional pricing has proven to be a good way to lose out surplus stock before bringing in new collection. If you are planning to use Prestashop 1.7 as your eCommerce platform this guide will help you set up pricing/discount rules for your online store in no time. There are two ways in which you can set up discounts in Prestashop –
Catalogue Price Rule
Cart Rule
This ebook will give you a detailed idea about catalogue price rule and cart price rule. Download and explore more!
Are you looking to automate your business processes and accelerate your growth?
Discover how our robust iPaaS can help you build fast and scalable integrations and enable a future-proof tech landscape, from one single platform to boost your business efficiency!