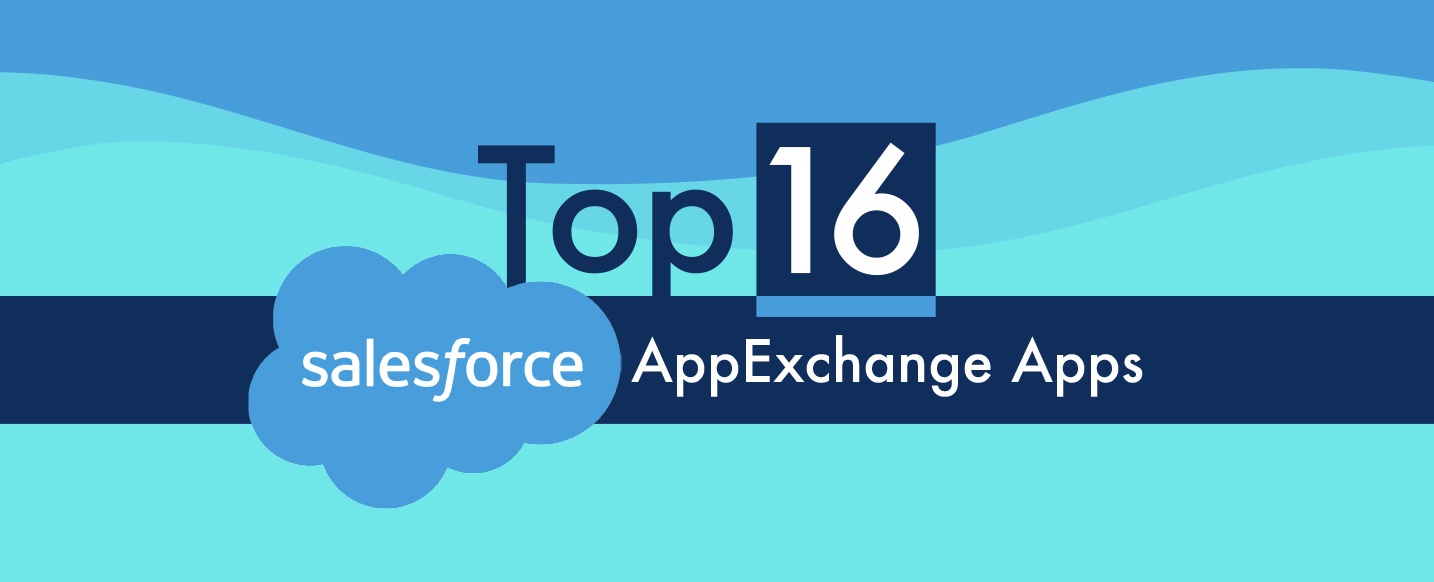 Salesforce is one of the leading platforms that businesses use nowadays to scale up with efficiency in their ventures. As we all know, Salesforce is a highly customizable platform that allows its users with a lot of areas to cater to. However, besides the standard functionalities, one can easily extend Salesforce capabilities by employing the most suited Salesforce AppExchange apps. These applications enhance Salesforce workings and are added as extensions to the platform. Below listed are the Top 16 Salesforce AppExchange Apps:
Docusign – Contact Management Tool
This tool sends, signs & tracks agreements/approvals of any organization anytime, anywhere, & from any device.
Adobe Sign – Contact Management Tool
Close deals faster with the help of this tool on any device by moving to fully automated proposals, quotations and contract processes.
Cirrus Insight – Data Integration Tool
Users will be able to edit and sync contacts, activities, and events with Salesforce.
Conga Composer – Document Generator Tool
This tool creates templates & produces consistent, on-brand documents automatically in one click.
DialSource – Customer Service Tool
DialSource is a Salesforce-native telephony solution equipped with multiple dialer modes, post-call automation, robust analytics and inbound/outbound call blend.
io for Quip – Marketing Tool
Provides the user with intuitive interface, drag & drop functionalities, etc.
Ebsta – Email & Calendar Sync Tool
Helps with the complete sync of calendars, sync and tracking of Email Opens to any Salesforce record.
FF-Secure Cloud Protection – IT Management Tool
This s an innovative antivirus & analytics tool for files and URLs. It is ideal for companies seeking to comply with GDPR, PCI, HIPAA, and FedRAMP.
Geopointe – Geolocation Tool
Provides intuitive Mapping on Google Maps, ability to map any standard or custom Object, enabled with Proximity searching.
Groove – Email and Calendar Sync Tool
Enables two-way integration between Salesforce, Gmail and Google Calendar with automated email sequencing.
MapAnything – Geolocation Tool
Map Geo-Visualization of Salesforce Data, provides Advanced Routing and Optimization with Territory Management, etc.
NewVoiceMedia CTI – Telephony Tool
Salesforce telephony integration which includes CTI, IVR, click-to-dial, auto-dialing, call recording & call routing.
Nintex Document Generation – Document Generator Tool
Tap into content from Salesforce data, Apex or external sources. Predefined templates to generate high impact document packages using any combination of Word, Excel, PowerPoint, PDF or Visualforce pages.
Salesforce Adoption Dashboards
Admin and Developer Tool – Provides relevant user login history, adoption of key Salesforce.com features, adoption of critical sales and marketing productivity enhancers.
SUMO Scheduler – Productivity Tool
This tool is an Online Appointment Scheduling applications which is built 100% on Salesforce.
ZynBit – Email and Calendar Sync Tool
This tool facilitates Salesforce integration for Inbox Email and calendar sync, Tasks and Contacts, Calendar Scheduling Assistant, etc.
These are the top listed apps on Salesforce AppExchange which help a business enhance and improve the Salesforce functionalities. Go through the infographic to have a detailed look:

Use this Infographic On Your Site
With the growing adoption of eBusiness these days, it is evident that a major portion of businesses are employing various software solutions to cope up with the growing demand and to meet up to the requirements of their customers. Integration Platform as a Service (iPaaS) is the new emerging platform that businesses are using to gain higher productivity and efficiency in their business.
APPSeCONNECT is a smart and robust platform that seamlessly connects, synchronizes and relates data between various applications to bring all the information under a single roof. APPSeCONNECT connects all your business applications with Salesforce to streamline operations and facilitate the free-flow of data across the platforms. With moving in the region of iPaaS, APPSeCONNECT proves to be a best-in-the-class platform that easily connects systems and automates the business process.
APPSeCONNECT supports Salesforce integration with world-class ERPs like SAP Business One, Microsoft Dynamics NAV, SAP ECC etc. Integrate your applications with Salesforce and improve your business process!
You may also like:
What are the Best Apps to Integrate with Salesforce
Webinar: Salesforce Customization using Visualforce and Lightning Component Framework
Top 3 Salesforce APEX Best Practices