Accelerated
SAP S/4 HANA and Zoho Desk
integration
9th Feb, 2023 Thursday
9:30 AM EST, 8:30 AM CT, 8 PM IST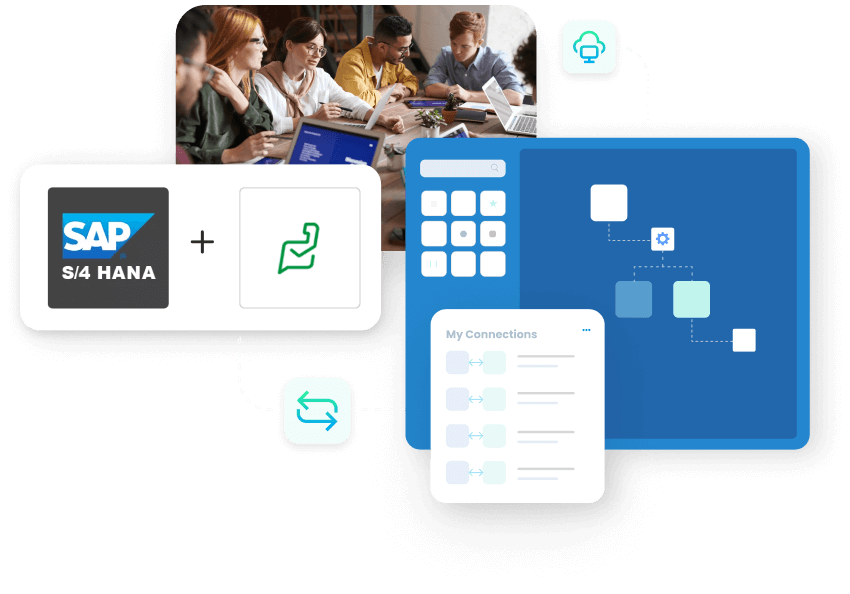 Ganesh is an associate at APPSeCONNECT and specializes in integration over CRM and SAP platforms. He has worked in Chemicals, Agri-business and heavy equipment industry. When not working, he is fond of reading books and listening to rock music.
The session is facilitated by Shailendu Verma, Co-founder at APPSeCONNECT. He is a thought leader in no-code integration space and has been featured on many popular blogs. He is a keen soccer enthusiast and follows La Liga, the Spanish league.
Accelerated SAP S/4 HANA and Zoho Desk integration
The integration of Zoho Desk with SAP S/4 HANA allows for the seamless sharing of customer data between the two systems. This integration enables real-time syncing of customer information, such as contact details, purchase history, and support tickets, which helps customer service teams easily manage and track interactions with customers, as well as analyze customer data to improve service. Additionally, the integration allows for the automation of certain processes and can help to streamline operations and improve efficiency.
In this Webinar we will demonstrate how Zoho Desk can be integrated with SAP S/4 HANA using low-code platform. The following business scenario will be demonstrated in this Webinar.
Quick Foods Inc., deals in food and beverages and want to ensure that the quality of their products is maintained throughout the distribution chain. They have implemented a thorough process in SAP for managing Notifications, Work orders and Parts orders along with capturing timesheets for their service technicians.
The users, however, use Zoho Desk for creating and assigning breakdowns and doing their day-to-day work. Quick Foods want to ensure that financials and transaction records are being posted in SAP. A process flow will be created in APPSeCONNECT to synchronize a Zoho ticket as a SAP Notification. Whenever the ticket is converted into work order in Zoho, it will sync with SAP.
Join us to learn how this integration can help your organization improve its customer service and streamline its operations.
In this webinar, we plan to cover the following
Design a process flow to sync plant maintenance transaction
Demonstrate the solution
Conduct Question and Answer
This webinar is useful for CXOs, Solution architects, System integrators and associates with interest in integration and business process automation. Knowledge on these platforms and Plant Maintenance is recommended though not mandatory.
APPSeCONNECT will use this data in accordance with our
Privacy policy
to curate a better experience for you, drawing from the best practices we have picked up from eCommerce experts in the industry.