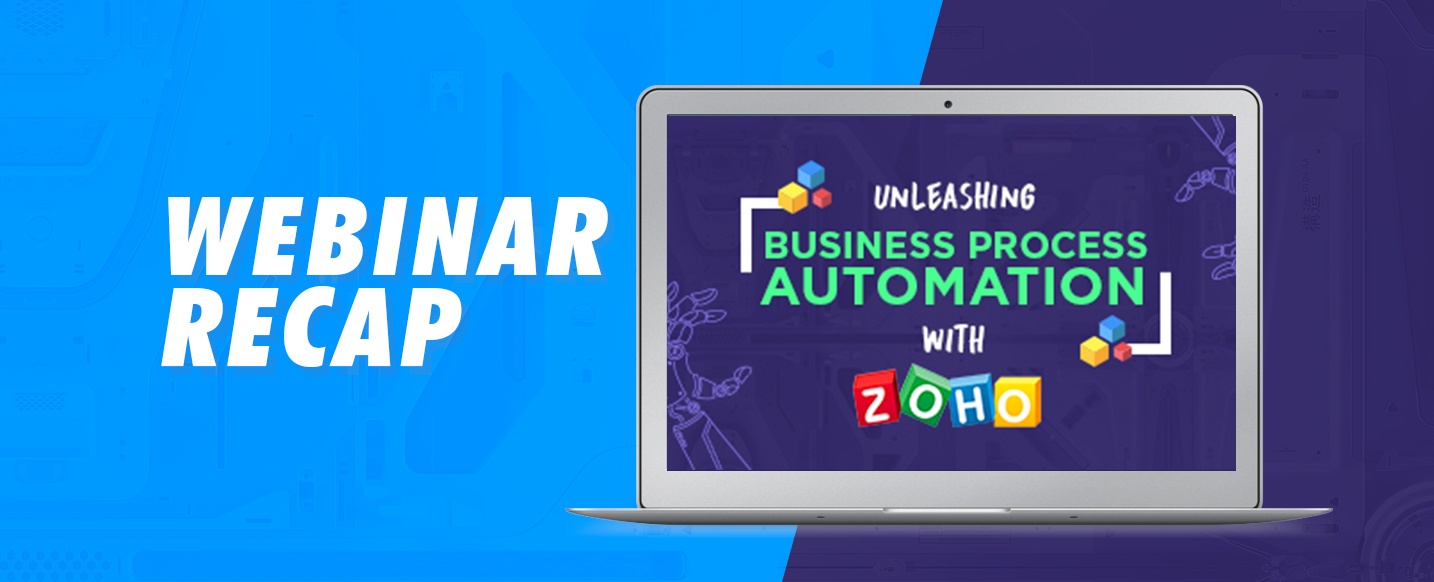 Business Process Automation (BPA) is a highly useful and demanded functionality/technology that has emerged in the market today. With correct business process automation, a business owner can save a lot of time and money which are rather spent off on manual work. BPA offers better allocation of resources, reduced human errors, deeper insights and better collaboration on a whole.
ZOHO CRM is a world-renowned CRM solution that caters to the requirements of any growing company. To share our knowledge and educate people in this area, APPSeCONNECT recently organized a webinar titled 'Unleashing Business Process Automation (BPA) with ZOHO CRM'. In this webinar, we discussed how BPA can be implemented in any business flow using ZOHO functionalities along with some other additional tools. This collaboration of BPA using ZOHO enables businesses to have transparency with the data, the lead flow and the reports/analytics.
The webinar was held on 26th September and covered the following points:
What is Business Process Automation or BPA?
How can BPA affect your Business?
What are the things you can automate with BPA?
Automating web/chat to lead in Zoho CRM.
Automate lead nurturing with Zoho CRM Blueprint.
Automating email marketing with Mailchimp and Zoho integration.
Using Zoho reports to get your business insights right into your inbox.
The webinar was presented by Mr. Soumitra Chakraborty, a technical consultant of APPSeCONNECT. He specializes in the front-end development of enterprise applications and is a proactive blogger as well. We were also joined by Mr. Narottam Das, VP Process Strategy at InSync Solutions, as the co-presenter.

We would like to thank all the attendees who joined this amazing webinar. We hope it was useful. In case you have missed the webinar, you can check this Webinar Recap which we have recorded:

Webinar: Business Process Automation (BPA) with ZOHO CRM
BPA is a highly useful & demanded technology in the market today. We recently organized a Webinar on Business Process Automation with Zoho CRM. Check it out now!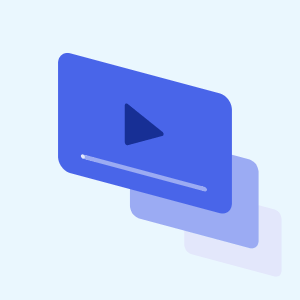 Here are some of the Questions and Answers addressed during the webinar:
1. Can you tell the difference between ZOHO Workflow and ZOHO Blueprint?
Answer – Both the blueprint and the workflow are used for automating certain actions on the basis of certain criteria. However, blueprint is more about the stages of your workflow – it is stage-based. It depends on the configuration, though it is interactive and asks the users certain input. The triggers will be around the stages in the blueprint. Workflows are, however, stand-alone automation which will be executed on the basis of certain criteria.
2. How many steps can be automated using blueprints?
Answer – The steps that can be automated depend on which plan a user is choosing. For example, the Professional plan of ZOHO CRM allows you to automate 10 steps while the Enterprise plan allows 100 steps to be automated. The Free and the Standard plans do not provide any steps by default. (Refer to the webinar video for a clearer view).
3. Can you include custom field in workflow?
Answer – Yes, we can include custom field in workflows. You will need to go to the workflow configuration page where the list of the custom fields is populated. From there, you can easily create and add custom fields.
Here is the Webinar SlideShare for you:
APPSeCONNECT is a smart and robust business application integration platform that seamlessly connects all your business applications with ZOHO CRM to streamline operations and facilitate the free-flow of data across the platforms. With moving in the region of iPaaS, APPSeCONNECT proves to be a best-in-the-class platform that easily connects systems and automates the business process.
Now, you can easily integrate your Zoho CRM with ERP and automate the business process!