Adobe Summit – The Digital Experience Conference 2022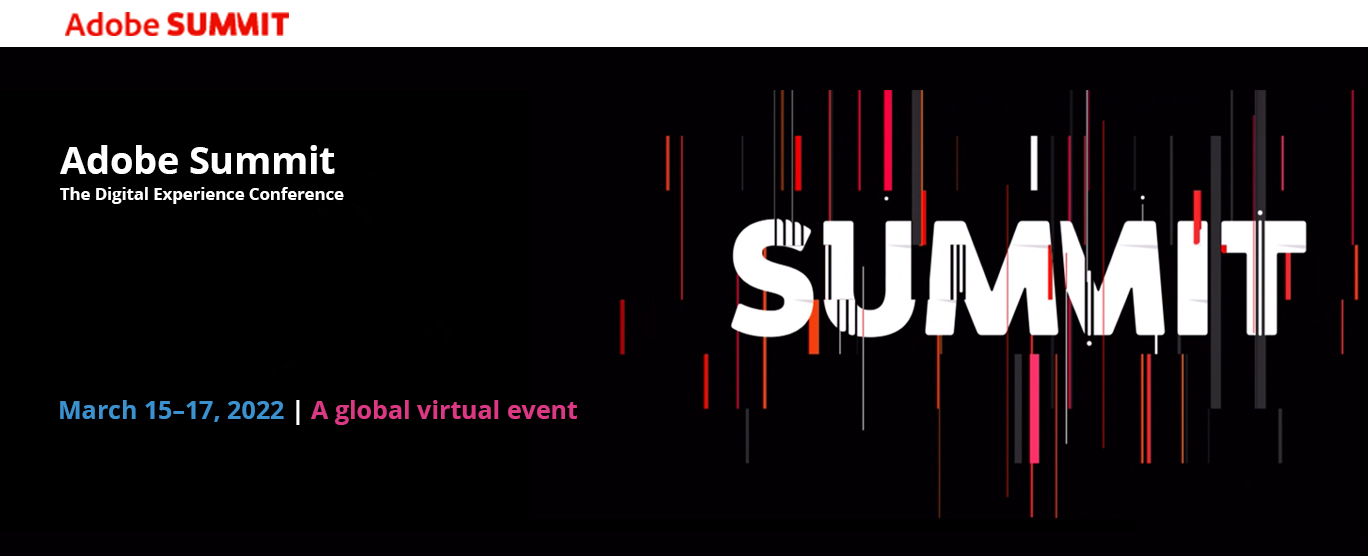 Adobe is back again in 2022 with The Digital Experience Conference, a global virtual event to be held from March 15th to 17th, 2022.
The event is free to join and encourages attendees from across the globe to participate. Attendees can expect to learn new skills from experienced professionals, draw inspiration and make connections that would prove of essence to them for creating better customer experiences for all. Stay connected with the summit on social media and share key takeaways and join in conversations with your connections.