Meet Magento India 2022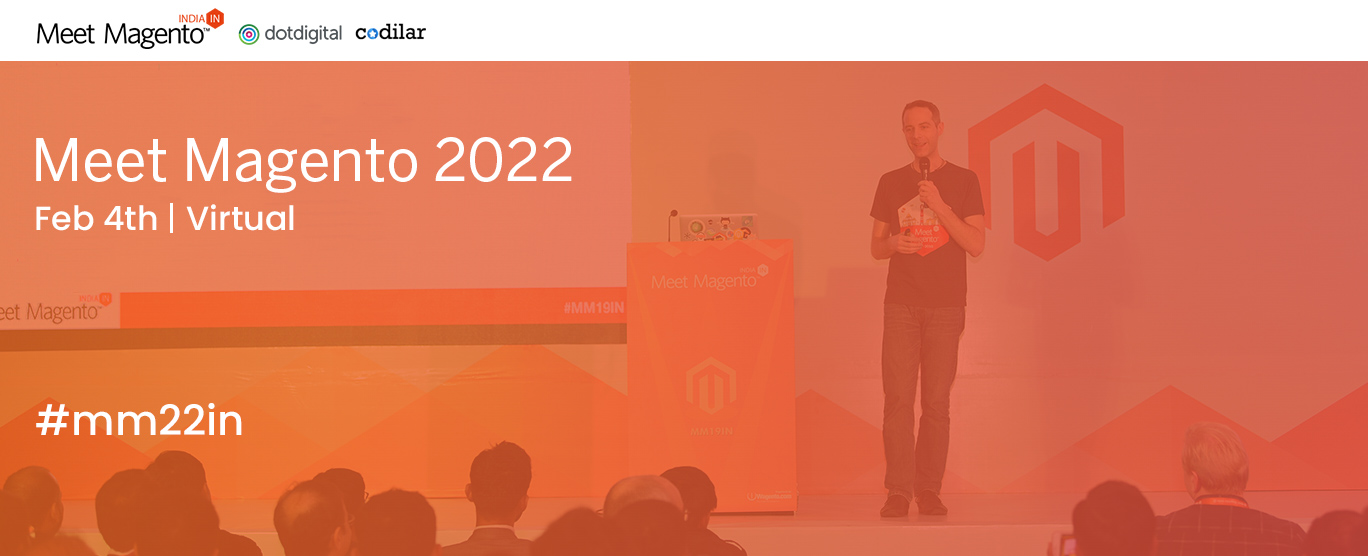 Wagento is back again this year with Meet Magento India 2022. This year the event shall take place virtually on the 4th of February 2022.
The event aims to bring us up to speed with the fast-paced and ever-evolving Magento World. Through its tech sessions, it aims for its attendees to become more familiar and knowledgeable on different subjects like Magento PWA, Payment Industry, Magento B2B, Community Engineering, Cloud application management, and a lot more. Get more insight into creating highly personalized customer experience and visual engagement across the web shop. This shall prove to be a great opportunity to meet experts from Magento, Magento U authorized trainers, Magento merchants, and Global leaders from Magento Solutions. Besides networking with industry experts, attendees can expect great prospects for business from the event.