ASUG Executive Exchange Virtual Summit 2021: Lead with Innovation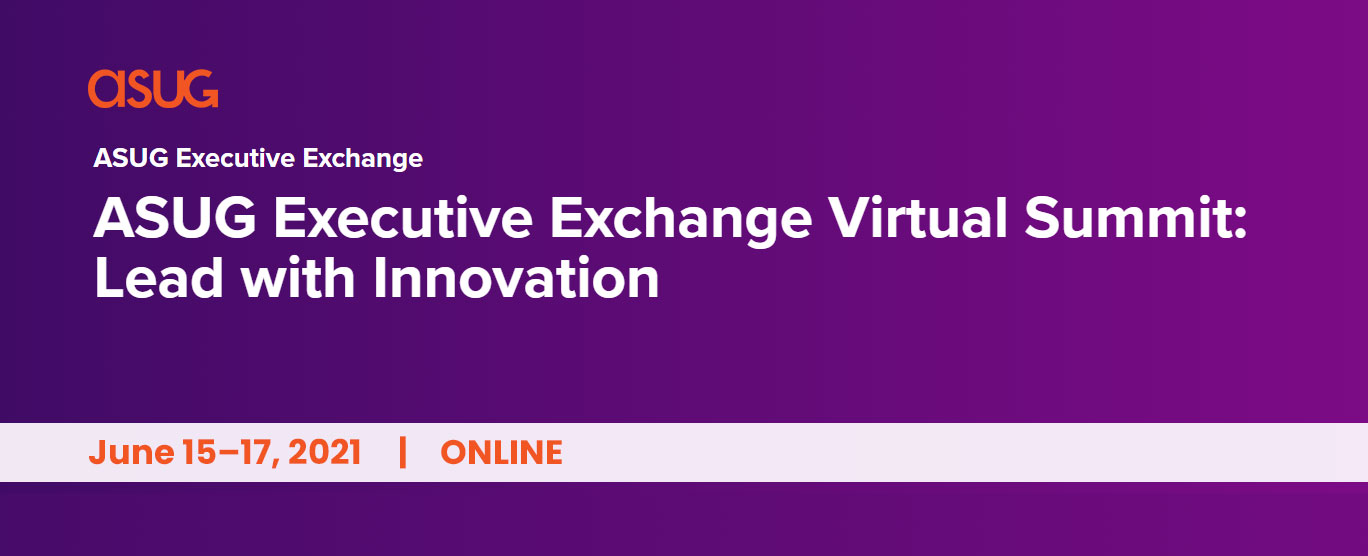 The ASUG Executive Exchange Virtual Summit: Lead with Innovation will kick off the three-week ASUGFORWARD event, and will take place virtually from June 15th–17th 2021.
The event will feature content focused on moving towards an intelligent enterprise, accelerating business agility through a defined cloud culture, and centering on business and technology together to create the best customer experience. The event will also have the three top SAP executives, who will provide their perspectives, discuss challenges, and share solutions to guide you in achieving your business goals.