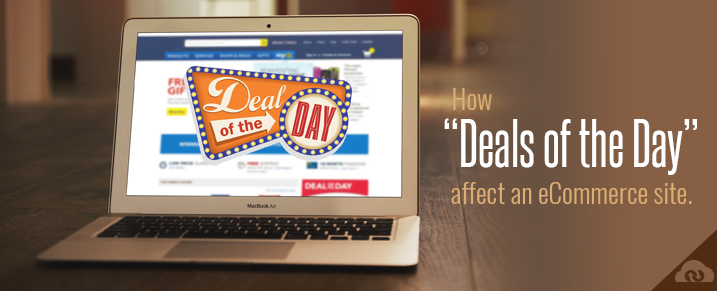 Online shopping is perhaps the best way to buy from a highly competitive market, and hence the customers find a zeal over ecommerce site during their leisure. Surfing over multiple ecommerce site to find the best deal is the major perception. But, time to time these become very monotonous, the craving ends when an e-commerce sites lure them with multiple offers, and, then comes the altercation between multiple e-commerce sites.
Multiple offers are created through which the customers are attracted, as a result, huge spree is created over the e-commerce site. All the e-commerce site then try to figure out the most attractive offers to draw customer attention. Promotions of the sites begin through some way or the other, either "on air" or "newspaper" is one of the best approach, even the social media is playing a very vital role to create a virality amongst the potential buyers.
These type of deal generally get its hike during festive seasons. The offers last for a particular tenure & because of the time frame various customers log in during the same time to grab the offers. Apart from this, apps of the e-commerce sites are created so that, the offers are not missed by the customers when they do not have laptop/desktop around them.
Customers have a great fascination on the term "free". Keeping this in mind, various promo code, discounts, free gifts are provided by various e-commerce site. They also keep this in mind that their offers should be better than the other e-commerce, so that new and existing customers are attracted. Customers generally do not stick to a single website, they keeps on surfing multiple website, and their urge ends when they find the perfect deal.
Attracted customers search for the product, compares it with other site. Buy the product when satisfied & also influences their friends/ relatives to buy one. This approach makes an effect on e-commerce site by increasing its footfall.
Ultimately who get the profit?
Profit lies in both ends. The customers get the profit after purchasing products on lower cost or various other offers. On the other hand, the e-commerce business owners get a boom in sale which helps them to meet or increase the financial goal. In this way Deals effects e-commerce by increasing its economy.
You may like it
The Concept behind Magento's Multi Site Architecture
Roadmap for a Trustworthy E-Commerce Website
Know why your visitors and sales have decreased and get them back!