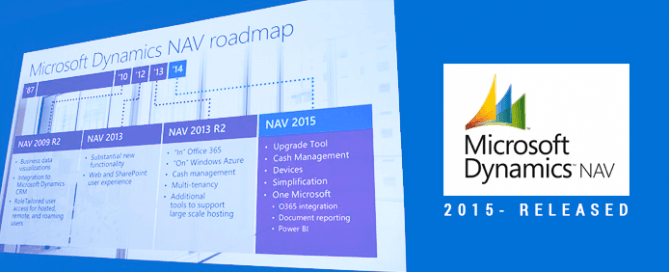 Few months back when the much awaited Microsoft Dynamics NAV 2015 got unveiled at World Partner Conference 2014, there was expected catch waves!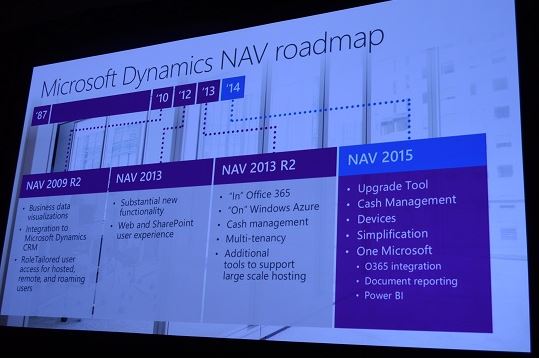 Direction USA 2014 kicked off few days back in San Diego finally announcing the awaited NAV 2015 release in the beginning of October. User interface improvements, functionality enhancements, better reporting and BI are all waiting for you with improved upgrade toolkit! You can have a look at my previous blog regarding NAV 2015.
Here is the first look of it: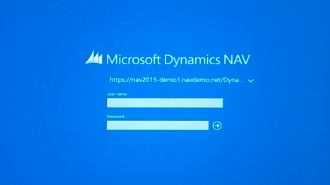 Basically, Microsoft Dynamics NAV development is based on three pillars:
Quick to Implement: A new and fast way of upgrading both code and data
Easy to Use: The new Tablet Client, User Experience enhancements full of expressive tiles (cues) and simplified pages, document reporting using Word and more Office 365 integration
Power to Support: And finally a redesigned and extended Cash Management (bank data conversion service, payment export and reconciliation) and integration with Microsoft Social Listening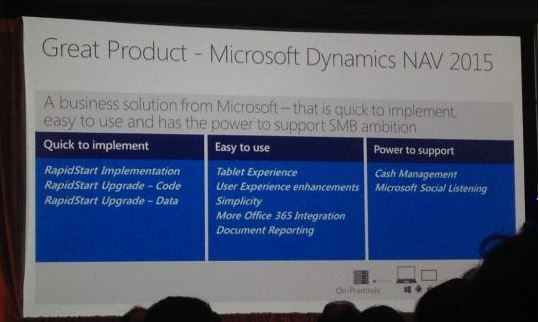 In one example given during Directions 2014, six companies with 2 GB data each were upgraded in about 10 seconds with no human interaction.
One of the most exciting features of Microsoft Dynamics NAV 2015 is the enhanced reporting capability. Now, users will be to make custom documents in a faster way which is of course a welcome news. Users will now be able to take a Microsoft Word format template, like an invoice for example, and map Dynamics NAV fields right into the Word document and further modify it using Word style templates. A user can then import the invoice format into Dynamics NAV for immediate use. What else is needed!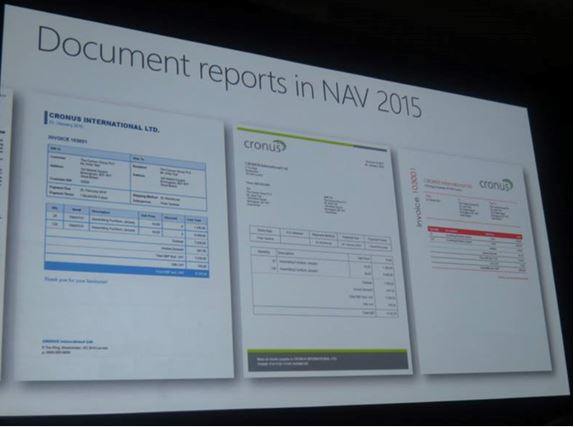 NAV 2015 is accompanied with "More Mobile, More Cloud" introducing its new app: Tablet Client.
"More Mobile" : Interactive mobile device support and improvements for the web client. Compatible with IE, Chrome, Firefox, Opera and Safari which can run on pretty much any device same as web page; mobile apps makes it pretty much usable.
"More Cloud" : Even tighter integration with O365.
The Tablet Client being an an HTML based website integrated in an app which includes dashboard and transaction processing capabilities as well as a common user experience across all tablet devices.
Here are its features:
Makes a solid impression with the clear Microsoft tile design
Comprises an interactive User Interface
Reduced function for mobile devices has been considered
Comparable with a browser connect to Dynamics NAV via internet
Available for Windows, iOS and Android
Available for tablet PCs with at least 7″ in size. Smart phones are not supported. The app cannot take pictures or use other hardware features like GPS.
No local database for offline modus possible. All displayed data and processes are only available in online mode with stable internet connection.
Have a look at the app stores here:
From Windows Store (for devices running Windows 8.1 or Windows 8.1 RT)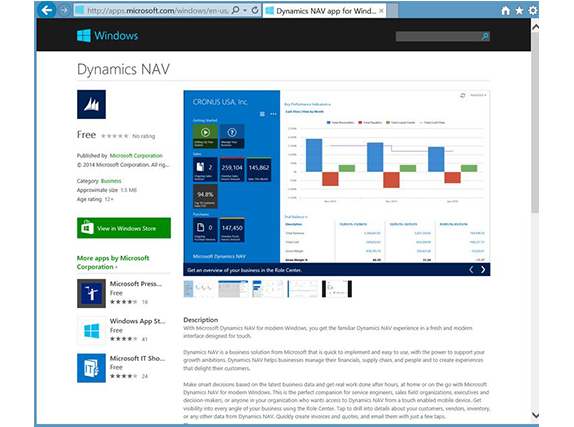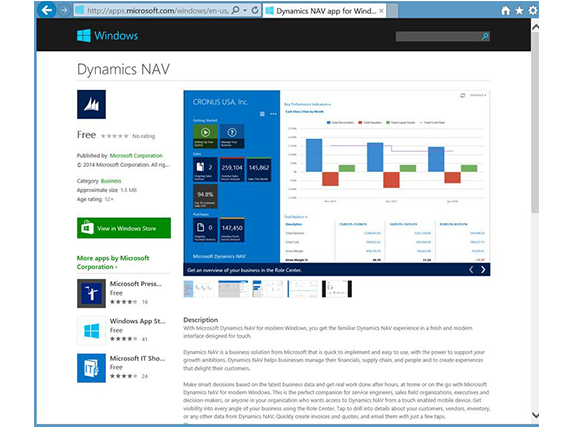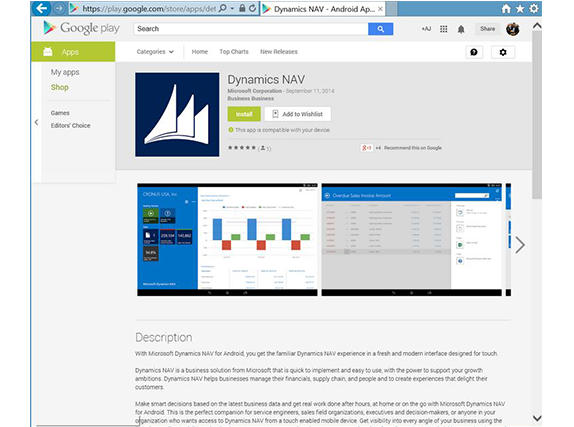 At this time, NAV 2015 is only available to Microsoft Partners. General availability begins on October 1 2014 for new customers and on October 6 2014 for existing customers.
Head over to PartnerSource and you can Microsoft Dynamics NAV 2015 right now!
NAV 2015 is available in the following localizations: Australia, Austria, Belgium, Canada, Denmark, Finland, France, Germany, Iceland, Italy, Mexico, Netherlands, New Zealand, Norway, Spain, Sweden, Switzerland, United Kingdom, United States, Russia, and W1 (Worldwide edition).
You can also go through its more features here!
Do not worry if you missed Microsoft Dynamics NAV 2014, sign-up for Directions EMEA event October 8-10 in Poznan, Poland for more NAV updates in the coming weeks.