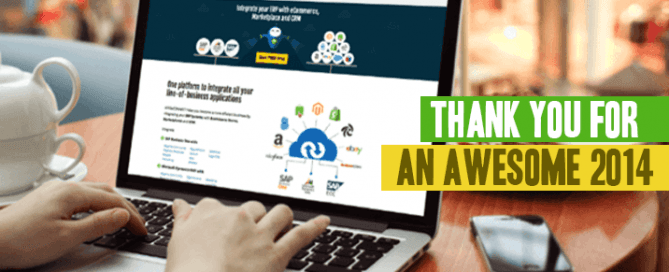 A brand new year is here! A new start. New goals. New resolutions. And most importantly, another year of learning and growing.
2014 has truly been awesome for us!
Let us look back into this eventful year to get a glimpse of some of our goals and achievements.
We launched our product website this year, welcomed new members to our team and together, we continued to build an integration platform, which businesses all across the globe are looking for.
We added more connector apps to our offerings, acquired around 90 new customers and got associated with 17 new partners. (Bigcommerce and Shopify to name a couple of them), gave round-the-clock support to some of our customers (from different time zones) like Palmetto (Columbia, United States) and Konga (Nigeria) during the busy holiday shopping season in 2014 and also provided on-site support to a customer, Parrot (in Paris, France), who invited us to understand their business and take down on the challenge of connecting 15 online stores to their ERP system.
Video and Testimonial from our business trip to Paris:
Our team has been extremely enthusiastic, taking on every challenge and thriving to improve the product. This year, we further improvised product development and delivery by adapting to SCRUM Methodology. We also organized two in-house Hackathons, which broke the monotony of the daily office schedule and added some extra fun at work with 36 hours of non-stop coding and design, excellent team efforts and of course cool rewards!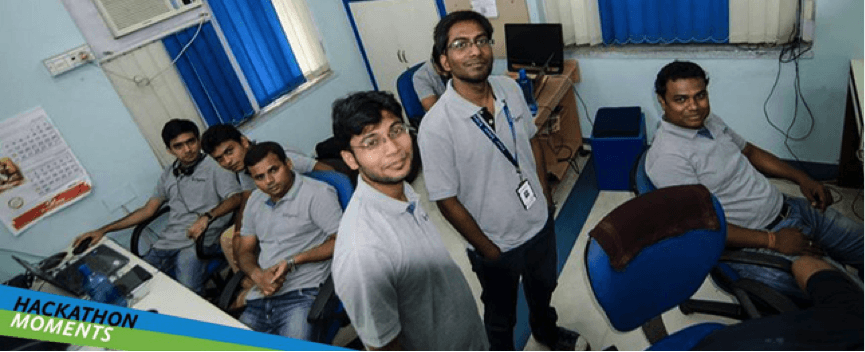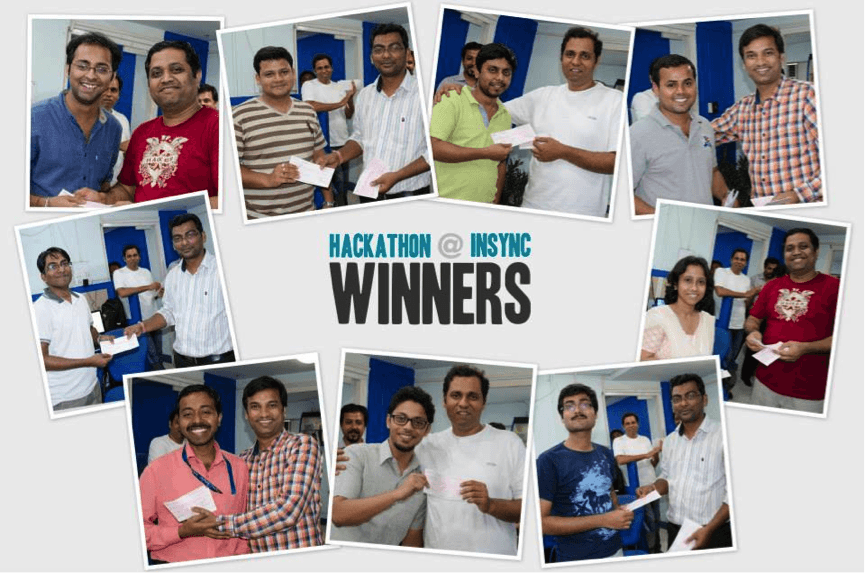 Moments from Hackathon #2:
We took part in various events and business meets, including the following:
NASSCOM Product Conclave Kolkata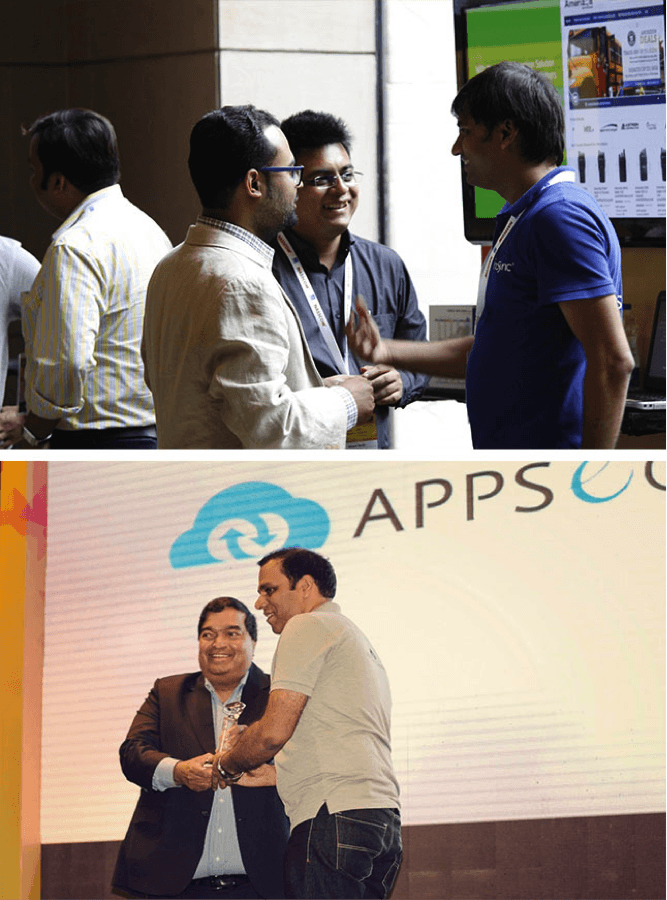 NASSCOM Product Conclave Bangalore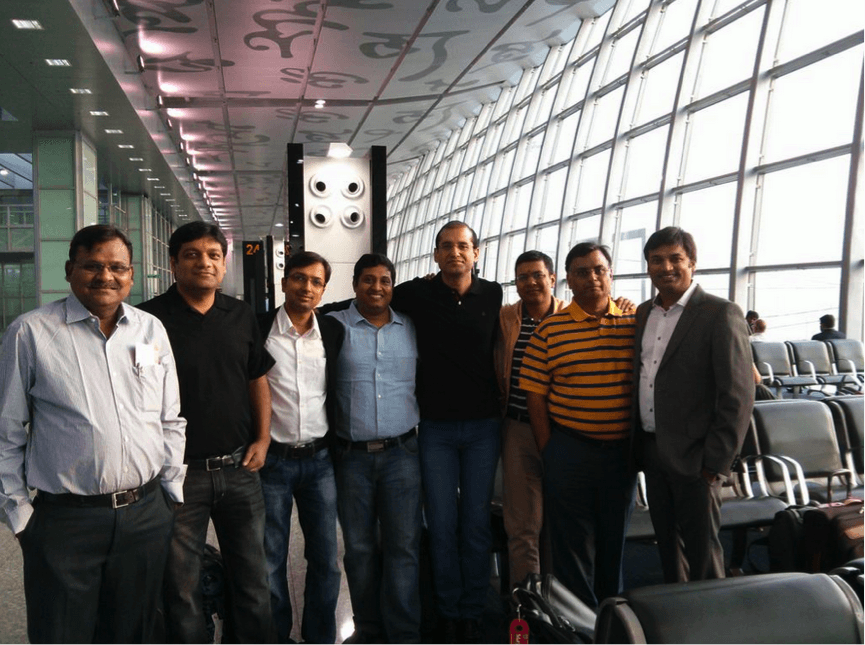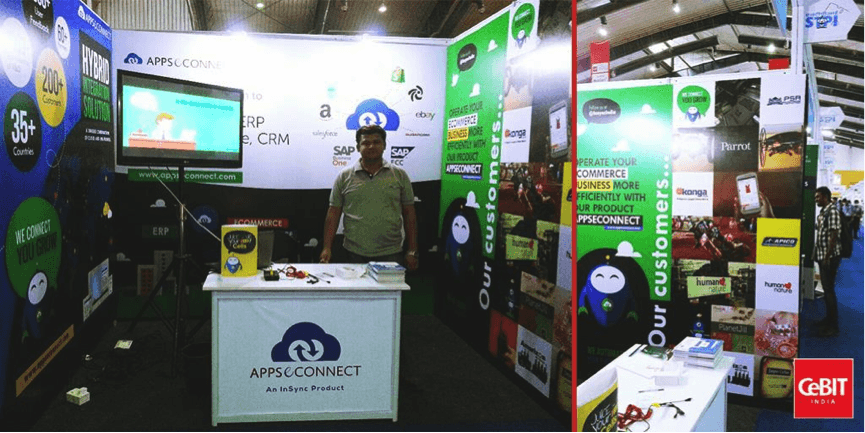 Magento Live Australia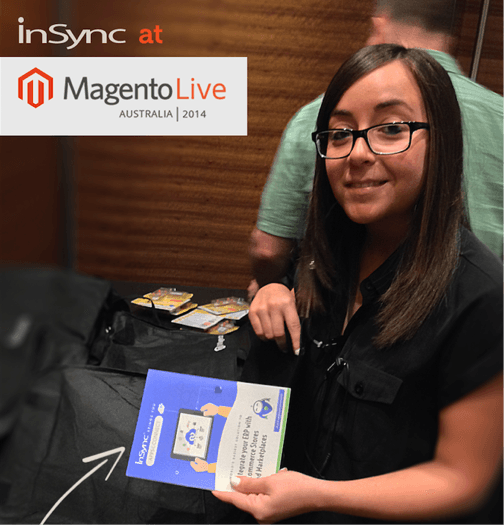 We were a proud sponsor in Magento Live Australia, and our cool brochures were in their delegate kit!
Some of our marketing materials included a new business card idea for a 'paperless' event (only business cards allowed), T-Shirts, Handouts, Posters, Stickers and Mugs with our adorable mascot – The APPSeCONNECT Bot :).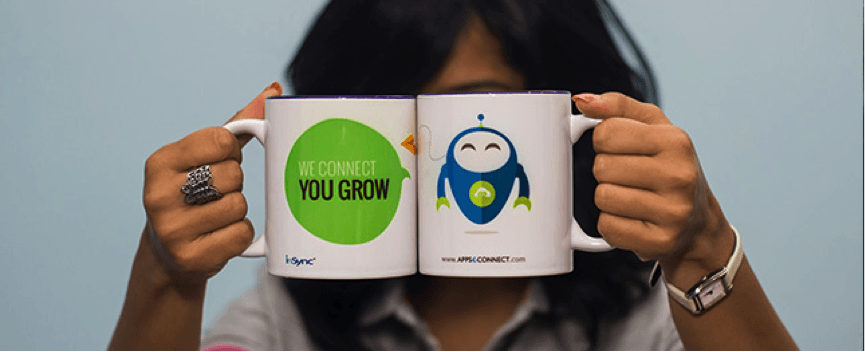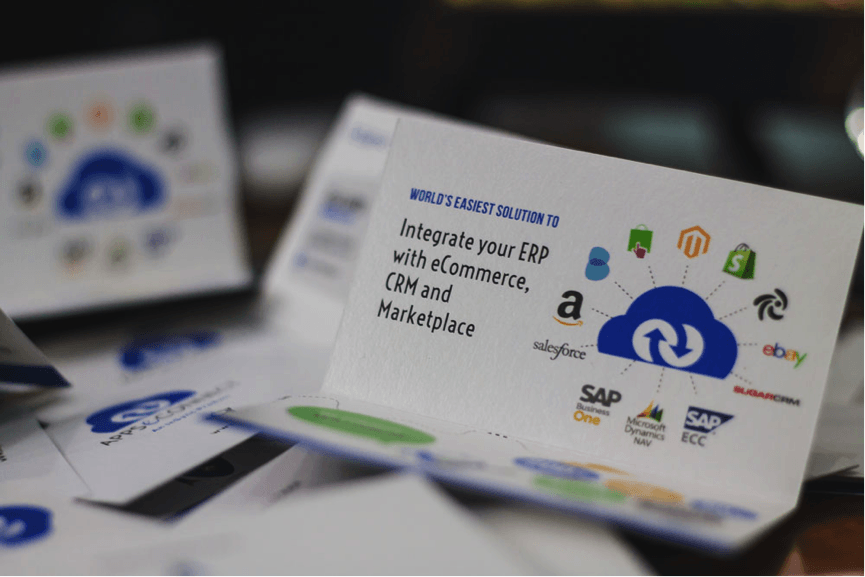 As an organization, we believe that our social responsibility towards IT community is to bridge the gap between the IT industry and the Academia. With that vision, we launched CAMPUSeCONNECT. Under this initiative, various coding and testing camps, mentoring sessions, campus-drives, workshops etc. were organized in order to interact with students to demystify the opportunities for them in the IT industry.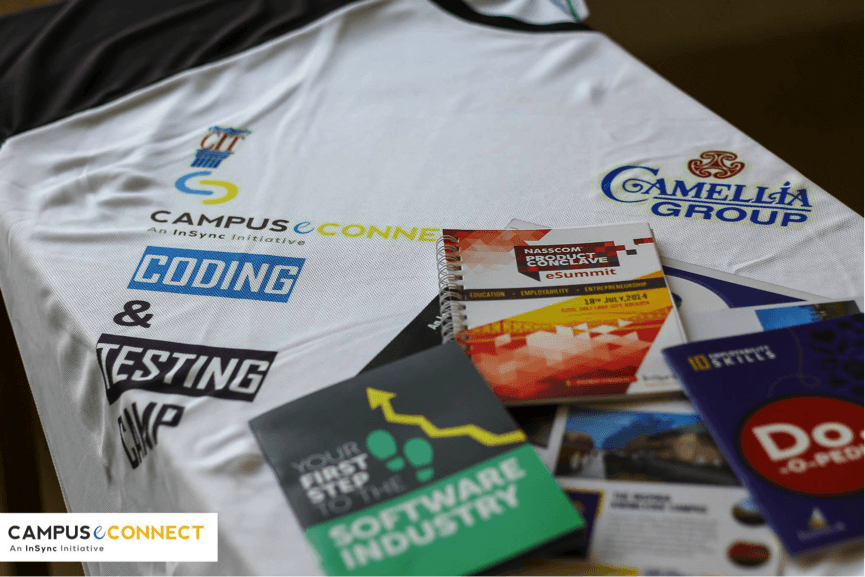 We also published a handy pocket book – "Your First Step to the Software Industry", that will help the students have an idea about different business roles available in the software industry with details about the key responsibilities, activities and skills required for each job role.
The team from InSync that delivered: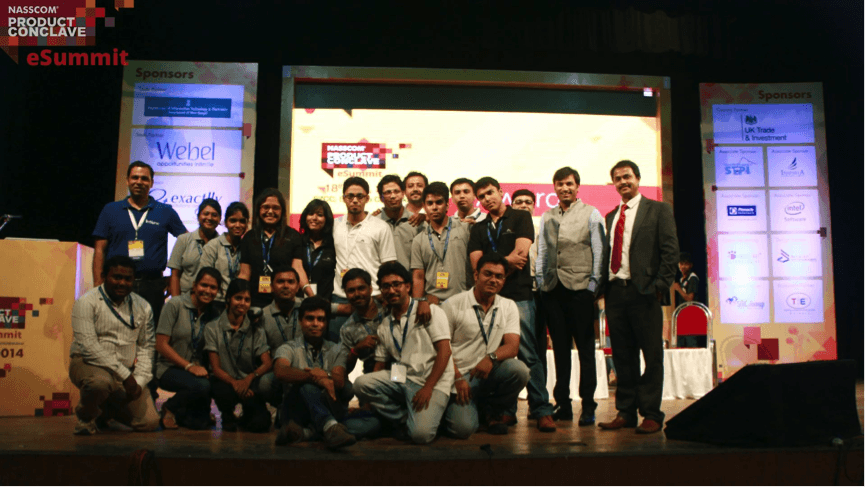 Last but not the least, we ran for a noble cause! Yes, our super energetic team took part in the Airtel Run for Education Marathon in Kolkata, in December 2014. The event was organized in pursuit of education for underprivileged children.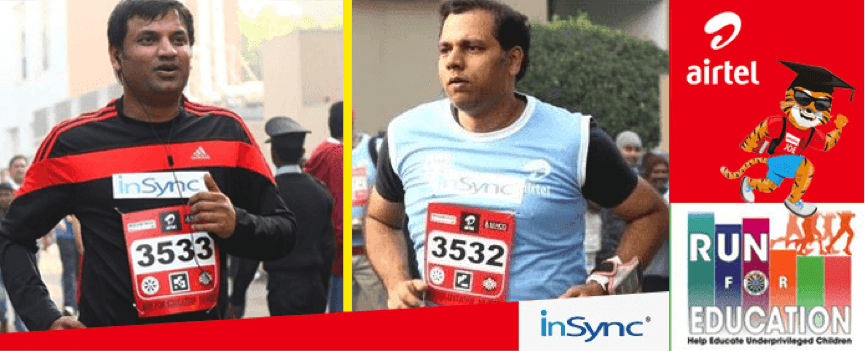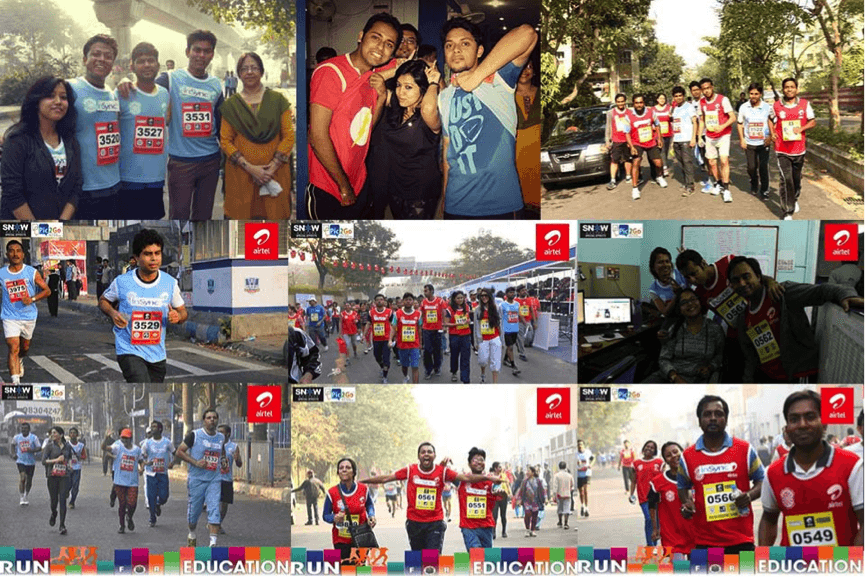 All in all, we had an amazing year!
We learned invaluable lessons, which sharpened our focus, improved our product and customer experience, magnified our team spirit and helped us grow. This year gave us innumerable moments to cherish!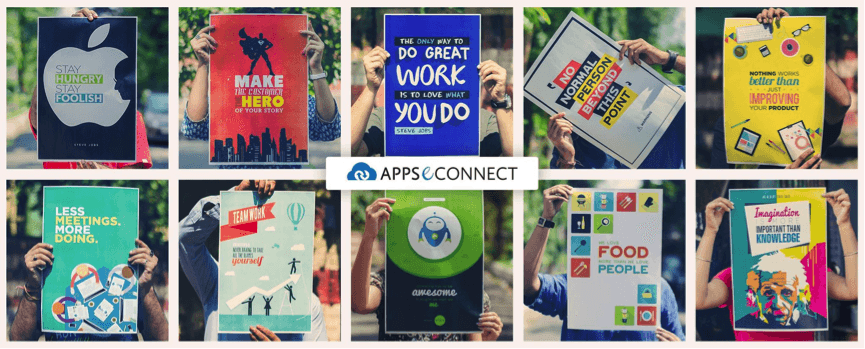 As C.S. Lewis said…
"There are far, far better things ahead than any we leave behind."
We have geared up for 2015 with high hopes!
But before we move ahead, we'd like to THANK all our customers, partners, employees and anyone who is associated with us in any way. Nothing would have been possible without you.
Have a wonderful year ahead! Looking forward to your support in 2015.