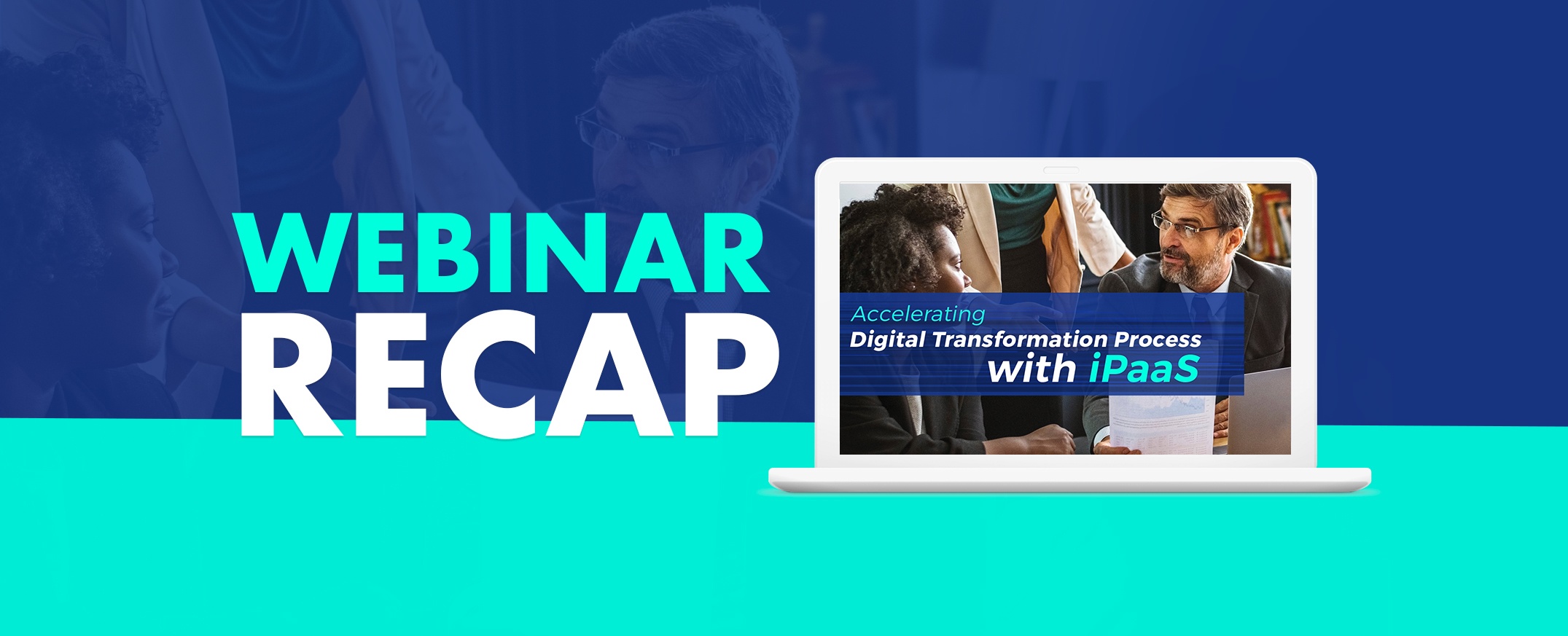 As customers become more digitally savvy, enterprises are beginning to rethink their strategies and centering them around the customers' journey for superior interactions, better engagement, increased sales, and retention.
Today's Internet-savvy consumers want to do business with service providers that offer real-time, virtual services. Consequently, enhancing your digital and analytical capabilities has to become crucial for perpetual business success and survival. To deliver a truly connected and seamless experience to customers, enterprises need to leverage their applications and data residing in different environments.
The rapid innovation capabilities in the iPaaS market and the need for a lean and quicker integration platform have resulted in rising inclination towards employing iPaaS.
We at APPSeCONNECT were glad to organize a webinar titled "Accelerating Digital Transformation Process with iPaaS/Data Integration" to talk about how to go around in the iPaaS industry and succeed with automated business processes. The webinar was held on 27th August 2019 and the key points covered were:
An overview of the Digital transformation Process with iPaaS
Customer Business in the digital age.
What should a unified platform have for making the process fast?
Which Process should be automated for simplification?
Implementing Integration with APPSeCONNECT.

The webinar was presented by Mrs. Soumita Sengupta, Documentation Lead at Insync Tech-Fin Solutions Ltd and Member of TW Community – IDF & STC.
We would like to thank all the attendees who joined this amazing webinar. We hope it was useful. In case you have missed the webinar, you can check this Webinar Recap which we have recorded:
Webinar: Accelerating Digital Transformation Process with iPaaS/Data Integration
We organized a webinar to talk about how to go around in the iPaaS industry and succeed with automated business. Check out the round-up blog now!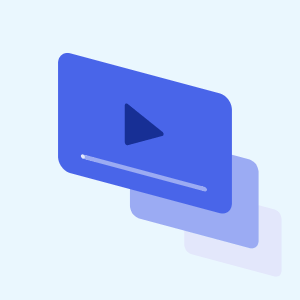 Here are some of the Questions and Answers addressed during the webinar:
1. For APPSeCONNECT, is there a generic adapter that supports all applications? Or there are different adapters for every application?
ANS: Every application has different built-up technology and protocols; our adapters connect the applications with APPSeCONNECT Agent which helps in the PUSH and PULL of the data from the applications. Each individual application has a respective adapter. For the "to and from" of the data synchronization, a source adapter and a destination adapter is needed which are configured and developed based upon the application built-up technology. Therefore, each individual pre-application has each a respective adapter.
2. Will APPSeCONNECT run, if I switch off my system?
ANS: APPSeCONNECT's On-Premise agent remains active in the background even after switching off the system. Our OP agent has the AUTO SYNC feature that continuously syncs data in the background, even if the local system gets switched off accidentally.
3. How many business applications do you support?
ANS: We support a number of business applications and our offerings are gradually increasing. Some of the application that we support are Netsuite, SAP Business One, Microsoft Dynamics Business Central, QuickBooks, OpenCart, BigCommerce, Shopify, Magento, WooCommerce, Salesforce, etc. you can also get the complete list on our APPSeCONNECT website. https://www.appseconnect.com
4. Is it too complex to setup APPSeCONNECT in client's Environment?
ANS: Installation of the APPSeCONNECT is actually easy enough but it does depend on the client's system and server configuration that might lead to certain dependencies while installing. However, our implementation experts resolve the challenges and find out the way to solve the dependencies in any way possible.
5. Suppose I have a customized CRM which is not listed in your Application List. What measures will you take so that I can avail the services of APPSeCONNECT?
ANS: APPSeCONNECT is a very robust platform and we never hesitate to welcome new Application to our list. Our Pro-Active Developers also develops custom Plugins and adapters that help in Integrating Custom Applications.
To know more and follow the webinar in detail, watch the video above. Here is the Webinar SlideShare for you:

APPSeCONNECT is a smart and robust business application integration platform that seamlessly connects all your business applications with each other to streamline operations and facilitate the free-flow of data across the platforms. By moving into the region of iPaaS, APPSeCONNECT proves to be a best-in-the-class platform that easily connects systems and automates the business process.
Now, you can easily connect all your business applications under one single platform to automate the business process!
You may also like:
Understanding Price Scaling within SAP ERP and Magento
8 Mind-Blowing Reasons to Upgrade to SAP ERP
Comparing SAP C4C with Salesforce