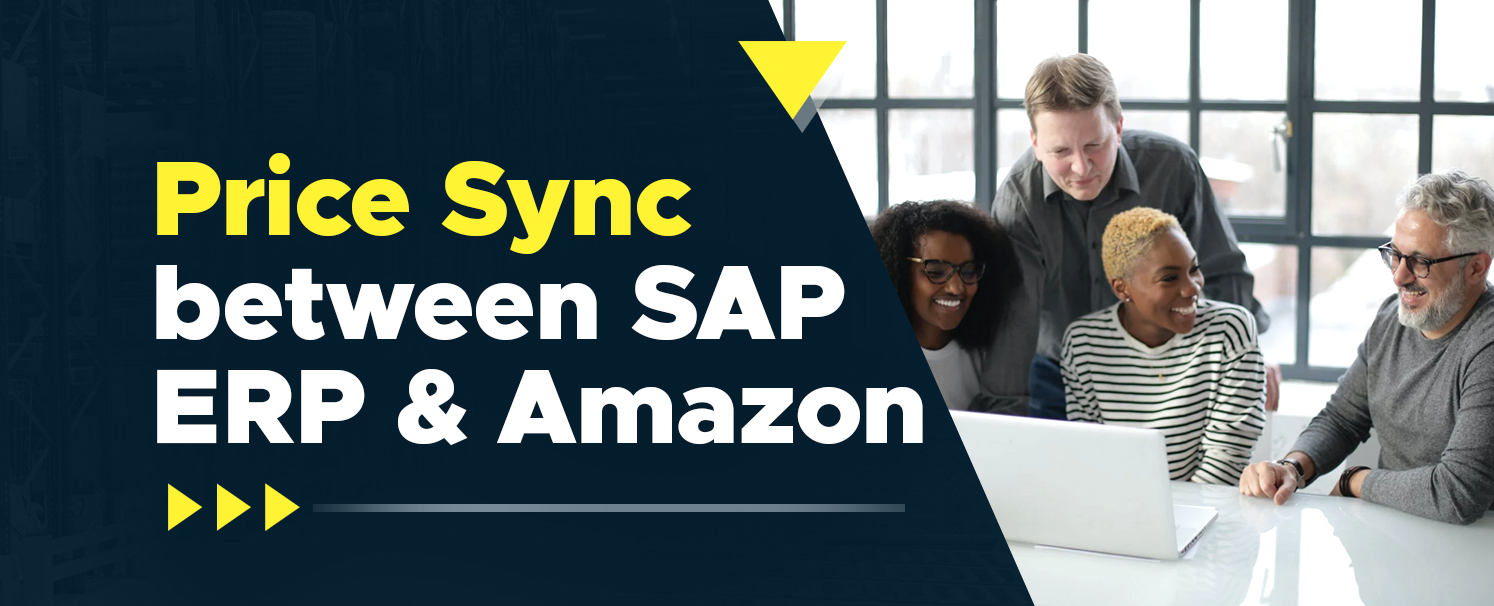 Amazon is now a common household name and a great e-commerce platform. It is more popular as it has almost all the products needed in our day-to-day life. Amazon is a marketplace where companies and merchants can sell their products.
SAP ECC stands for SAP ERP Central Component (ECC) is an ERP system that consists of fully integrated modules that means when there is an update in one area of the business, such as sales, automatically updates information in other relevant areas of the business, such as inventory. It is a system of records where we can store master data like customers and products.
APPSeCONNECT is a smart and robust Integration Platform as a Service (iPaaS) that integrates eCommerce stores and marketplaces with ERP systems and automates your business processes to maximize productivity and efficiency. It acts as a middleware between various different business applications. With its out-of-box features and functionalities, users can transfer data between two or more business applications.

SAP and Amazon Price Sync Process:
''PRICE" plays an important role in sales. Pricing policy aims to have the same prices across all selling channels to maximize their profits and sales. In this case, we have to ensure and be careful. Therefore, to automate the process and sync accurate prices to Amazon from SAP we suggest the sync process from SAP to Amazon using APPSeCONNECT.
Price Synchronization is required for accurate Marketplace sales and profits. The price sync is done from SAP to Amazon using APPSeCONNECT. Whenever price is changed or updated for a product in SAP, APPSeCONNECT will find the corresponding product and update the accurate prices to Amazon automatically.
As Amazon introduces every year sales and promotions such as Great Indian Sales, Festive Offers, Discounts and so on. This will attract a huge amount of customers and proportionally sales and profits will be increased. In this case, the price sync process is highly beneficial.
Advantages of Price Sync between SAP ECC and Amazon:
As price changes during promotions and offers, the price will sync automatically and accurately to Amazon.
It saves time and effort.
No human intervention.
Less chance of errors.


To know more about this integration, click here. If you want to explore the sync process in detail, kindly go through the video below:

Conclusion:
As you have seen the price sync process from SAP ECC to Amazon you can find more on our website. We sincerely hope that this was useful and any comment or feedback will be very helpful.
APPSeCONNECT is a smart and robust business application integration platform that seamlessly connects SAP ECC with the Amazon Seller Central platform to streamline operations and facilitate the free-flow of data. By moving into the region of iPaaS, APPSeCONNECT proves to be a best-in-the-class platform that easily connects systems and automates the business process.