Connect SAP ERP with Salesforce CRM
APPSeCONNECT is a smart integration platform as a service ( iPaaS ) which can seamlessly connect SAP ERP and Salesforce CRM.
SAP ERP and Salesforce Integration Touchpoints
DELIVERY,INVOICE AND ORDER RESPONSE
APPSeCONNECT ensures syncing of SAP Customer Information as Accounts in Salesforce CRM.


Contacts associated with the Customer Accounts is also added in Salesforce.
When creating an Order in Salesforce CRM, the account needs to have a Contract associated. APPSeCONNECT not only creates a Customer Account in Salesforce, but also it adds a Contract against it for further Ordering Process.
ERP Products which are defined in SAP ERP will be synced automatically to Salesforce CRM.
All the Products are listed initially, and later on whenever new products are added in ERP, that will also get created in CRM with all defined settings and information.
APPSeCONNECT takes into account the different level of pricing defined through Pricebooks. It links a Pricebook with the Product in Salesforce CRM.
Salesforce CRM users creates Orders in Salesforce, while adding Orders APPSeCONNECT takes care of Pricebooks which are associated with the Product and Contracts which are associated with Accounts.
Created Orders in Salesforce CRM get synced to back end ERP SAP ERP as Sales Order for further Order verification and processing.
DELIVERY,INVOICE AND ORDER RESPONSE
APPSeCONNECT can also be easily configured to sync Delivery, Invoice and Order Response from SAP ERP to Salesforce CRM against proper entities.
Watch the Integration of SAP ERP with Salesforce
We are
SAP Silver Partner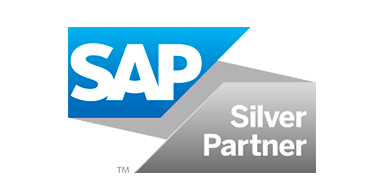 SAP ERP Business Suite 7
SAP ECC
SAP All-in-One
SAP R/3
SAP HANA
SAP S/4 HANA
SAP Business One
SAP Business ByDesign
We give credit to the people associated with the growth of APPSeCONNECT.
Our Partner
play a pivotal role in the success of the product.

Your Business Data is in your own server


Non-disruptive support for growth

Quick and Easy Implementation & support

We love to bridge the gap between online and offline

Out-of-the-box connections for eCommerce business
Connect with our Integration expert now​
1. Get 360 degree view of customer
Get complete view of your customer through integration. Understand customers' needs, buying patterns, order history, account info and preferences. This will help you better insight ad help you build lasting relationship with your customer.
2. Reduce operational cost
Save loads of time and human effort with integration. Automation helps you sync data from one system to another with very ease, so your employees can focus on other important things. So the overall operational and training cost is reduced.
communication gap All customer details will be stored in both the systems therefore same data will be visible to every department and can be used for further process and planning.
4. Improved Sales forecasting
Avoid sales forecasting errors due to improper data. Integration gives you an extra boost and accuracy with the help of real-time data sync. So it will help you anticipate customers's needs and plan better.
in doing the stuff that can be automated?
What our Customers are Saying?
The team at InSync has been very responsive to my questions and concerns, was always happy to arrange meetings when something needed to be further discussed, and has a "can-do" attitude.



It's a good product and reasonably priced for the functionality provided, so it's a good investment if you're looking for some level of automation between compatible software.




APPSeCONNECT Delivers what needed. The Appseconnect software has helped our business grow by making it more automated. We always receive good support. Automated it is and the freedom to customize it to our needs.


15 minutes can change the way you do your Business
Allow us to take you through our Product Demo