Connect SAP Business One with Shopify
APPSeCONNECT is a smart integration platform as a service ( iPaaS ) which can seamlessly connect
SAP Business One and Shopify.
SAP Business One and Shopify Integration Touchpoints
New Customer
Web customers can register online. All the registration information like account information will be synced to SAP Business One business partner master data.
Existing Customer
Any existing web customer details in Shopify can be downloaded to SAP Business One.
Item sync from SAP Business One to Shopify
Enlist SAP Business One items in the Shopify web store with all details. If there are complex types or variants type products present, discuss the structure through which the customer manages complex types or variants type products.
Product download
Download existing simple or combinational products to SAP Business One.
Product details update
Updates in product details on Shopify can be synced in SAP Business One Item master data.
All the Shopify sales orders placed by the web customers will be synced as SAP Business One Sales Orders.
Value mapping of tax and shipping charges
Exact value mapping of tax and shipping charges are ensured for proper order total calculation while converting web orders into SAP Business sales orders.
Discounts sync
APPSeCONNECT fully supports the synchronization of discounts to SAP Business One Sales Order and maintains the same order value both in Shopify and ERP systems.
Stock update
Stock update from SAP Business One to maintain the exact inventory level in the eCommerce store. Product stock will be synced from SAP Business One to Shopify, and there are options to choose multiple variants of the combination:

In Stock – Committed
In Stock
In Stock – Committed + Ordered

SAP B1 warehouses mapped with Shopify
SAP Business One warehouses can be fully mapped with the Shopify websites (provided that there are multiple warehouses at multiple locations). Inventory from the desired warehouse or a cumulative stock from multiple warehouses can be synced to Shopify through configuration in APPSeCONNECT.
Payment Gateway
The Shopify store, being integrated with a payment gateway, will simplify payment authorization and the capture process will happen within the gateway website. On successful payment, the transaction ID will be returned and the order will get placed in Shopify. Also, the invoice will be instantly generated on the eCommerce store. APPSeCONNECT will download the sales order, invoice to SAP Business One as ERP sales order and A/R Reserve invoice with incoming payment along with the online payment transaction ID. This is subject to get confirmation from the end customer on the invoice management process.
Shipment tracking
SAP Business One users can put the shipment tracking number in SAP delivery note and it will be synced to Shopify. This tracking number is available in the storefront in the order details. Thus, web customers can track their shipments using this tracking number.
**APPSeCONNECT will require DI Server (for SQL/HANA) or Service Layer (for HANA) to connect to SAP Business One
Watch the Integration of SAP Business One with Woocommerce

Your Business Data is in your own server


Non-disruptive support for growth

Quick and Easy Implementation & support

We love to bridge the gap between online and offline

Out-of-the-box connections for eCommerce business
Connect with our Integration expert now​
1. Get 360 degree view of customer
Get complete view of your customer through integration. Understand customers' needs, buying patterns, order history, account info and preferences. This will help you better insight ad help you build lasting relationship with your customer.
2. Reduce operational cost
Save loads of time and human effort with integration. Automation helps you sync data from one system to another with very ease, so your employees can focus on other important things. So the overall operational and training cost is reduced.
communication gap All customer details will be stored in both the systems therefore same data will be visible to every department and can be used for further process and planning.
4. Improved Sales forecasting
Avoid sales forecasting errors due to improper data. Integration gives you an extra boost and accuracy with the help of real-time data sync. So it will help you anticipate customers's needs and plan better.
in doing the stuff that can be automated?n
Explore More About SAP Business One and Shopify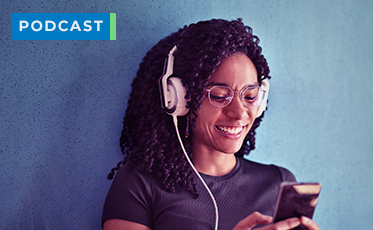 Podcast: 7 Tips to Speed Up Your Shopify Store | APPSeCONNECT
Shopify makes it very simple for its users to enhance the platform as per requirement. There are a lot of Shopify apps available to improve your store. Let's check out these 7 Ways in which you can speed up your Shopify store without giving up on the functionality!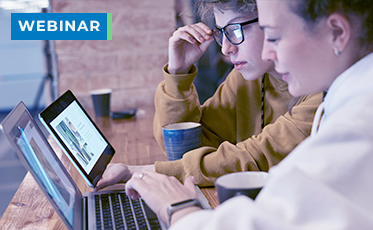 Webinar: Best Practices of Migrating your Legacy System Data to SAP Business One
SAP Business One is one of the leading ERP solutions for SMBs available in the market today. As a back-end Enterprise Resource Planning solution, SAP B1 has been a part of many successful small and medium-sized enterprises. With all of its offerings, SAP B1 is one of the most widely used and highly stable ERPs.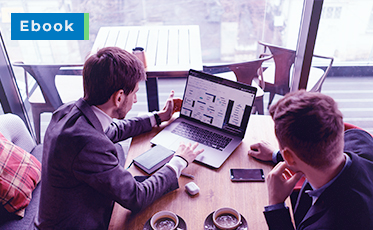 Ebook: The Ultimate Cheat Sheet on SAP SD Database Architecture
In a massive software like ECC, there are many technical aspects and functional areas to recognize. Understanding the entire SAP Sales and Distribution Database Architecture is one such uphill task. By understanding the database structure, one can easily investigate support issues and find quick solutions via the underlying tables in the database.