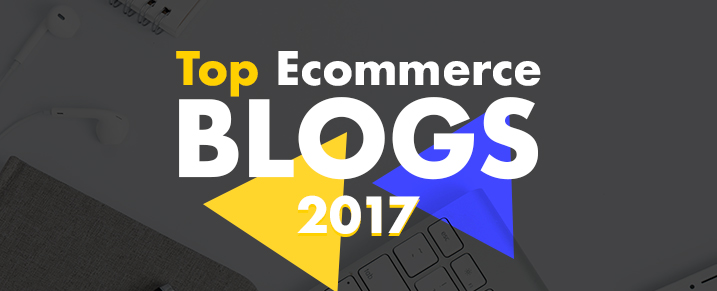 The ever-evolving eCommerce world stretched its presence even more in 2017. The digitalized market growth encouraged a lot more engagement for online businesses. There has been a lot of new things that were introduced in the eCommerce universe and 2017 has seen a lot of great content spread around the world to make a change.
We have compiled a list of the best blogs that catered to the needs of the users. Here are the Top Ecommerce Blogs of 2017 that were published by our team: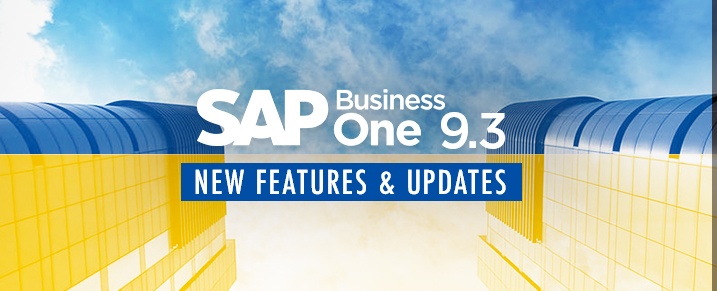 SAP Business One is the leading pioneer and one of the most trusted Enterprise Resource Planning (ERP) system in the world for Small and Medium-sized Enterprises (SMEs). SAP Business One has surged to heights with its rigorous development and various functionality-based improvements via patch and major releases. SAP released its SAP Business One 9.2 version back in 2016 and the 9.3 version in 2017. SAP Business One 9.3 will prove to be more helpful to businesses in many more ways. In this blog, we looked at the major changes and feature updates that are new to SAP Business One 9.3!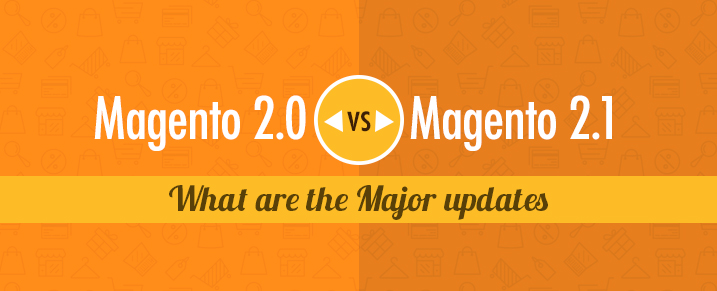 The introduction of Magento 2.0 in the market back in November 2015 was a big boost as it came with all new features which were not there in its older version. But with time, as customers and developers started using it, they found it functioning slow and was full of bugs. So, in came Magento 2.1 in June 2016 with the bug fixes. It is much more stable when compared to its predecessor Magento 2.0.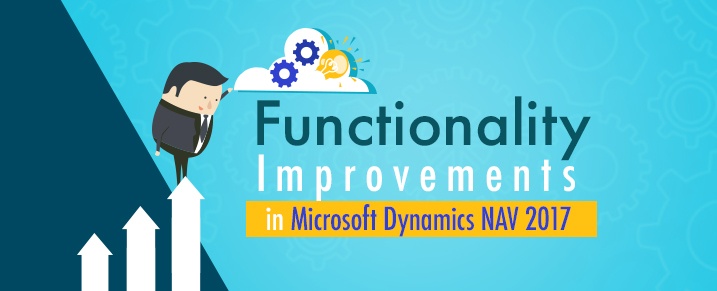 Microsoft Dynamics NAV 2017 came with newer, greater and better functionalities, and has been released by Microsoft on October 24th, 2016. So, let's take a sneak peek at the new features provided by Microsoft in the latest version of NAV which will help you assess and decide whether you should upgrade from your previous NAV version to NAV 2017 or not.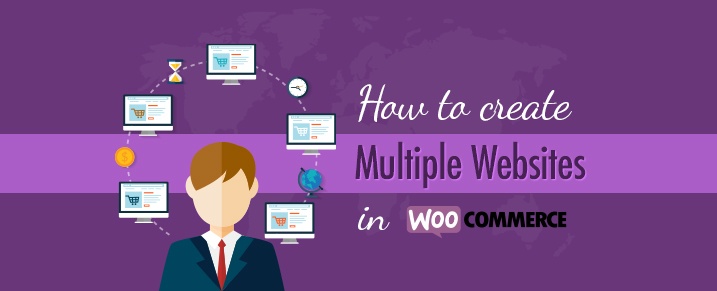 WooCommerce has grown rapidly with time. Most of us are aware of the multi-site feature of WordPress 3.0 and above. This article contains instructions to create a multi-site network in WooCommerce with few easy steps.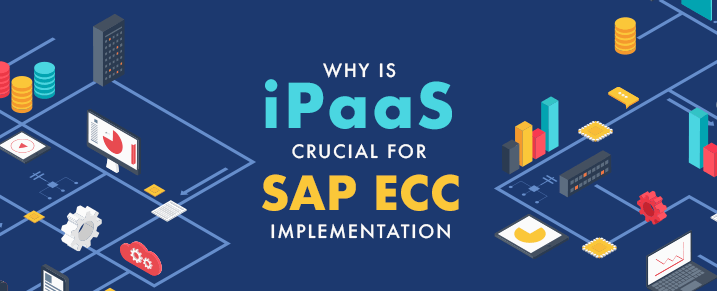 While SAP ECC remains one of the most popular ERP products available today, its implementation is not a cake walk, and there have been many instances of failures. This is mostly because companies have their own methods of conducting business operations and to move suddenly to the SAP ECC solution means all the data and operations need to be holistically moved as well. The solution to these problems is to adopt an Integration Platform as a Service (iPaaS). This cloud-enabled service helps companies to manage, execute and maintain the flow of data and operations between disparate software applications, over the cloud so that no data is hampered or lost.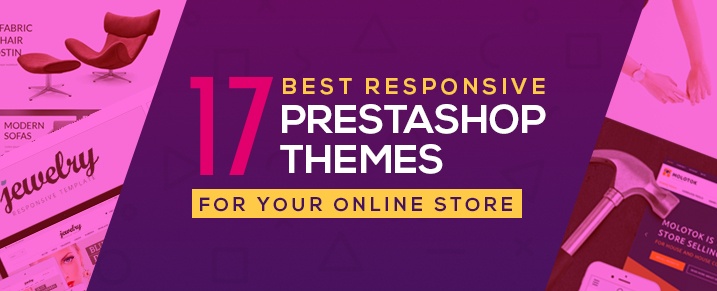 PrestaShop is a free, open-source platform to build your online store. The software is written in PHP language with support for MySQL database management system. PrestaShop employs a web template system that allows users to select and customize themes based on their requirements. It offers powerful features for managing product listing, payments, shipping, manufacturers, and suppliers. Following are the best responsive PrestaShop themes.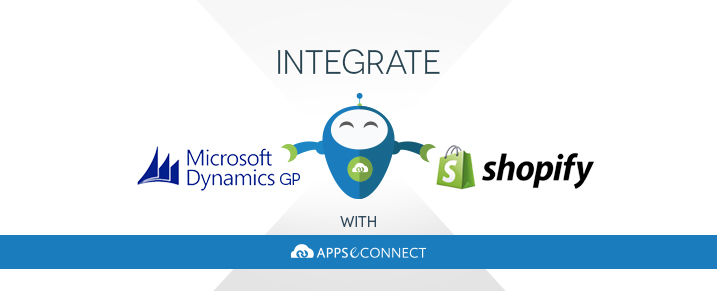 Integrate MS Dynamics GP with Shopify and resolve all the data entry problems, making the business process much more efficient. Things like order processing, stock updates etc can be easily managed with this integration. In this way, this it saves operational cost and boosts your response time to the consumers thus raising their confidence and your reputation.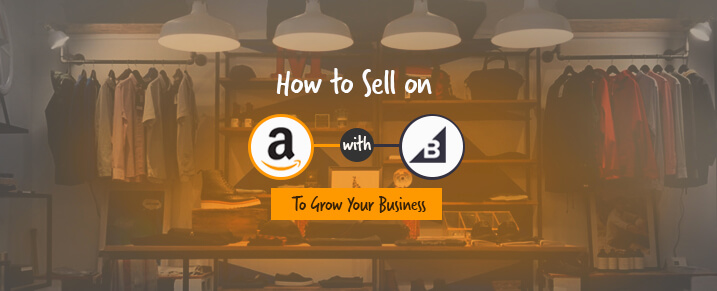 Among major SaaS based ecommerce platform, BigCommerce supports selling on Amazon, Pinterest and Facebook. From past several years, common people like shopping on Amazon and that is the reason why thousands of merchants have adopted the strategy to sell on Amazon. This is also encouraging direct sales through online store.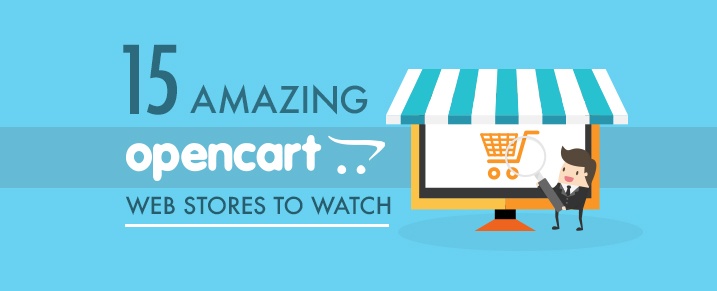 If an attractive website with the best ecommerce features were what you were looking for, OpenCart might be the best choice for your store's website. This open-source PHP based software not only is cost-effective, but comes with benefits like simplicity of use, multiple payment gateways, free support and software updates.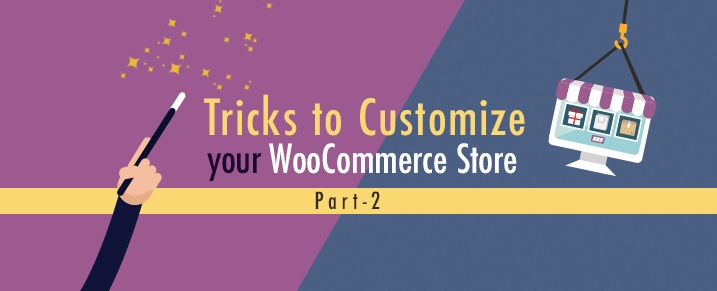 In this continued blog, a few more tricks are provided that one can use to customize their WooCommerce Store to subsequently increase their store functionalities and have additional business advantages that they can put up for their good use. Here are few of the methods in which one can customize their WooCommerce store further.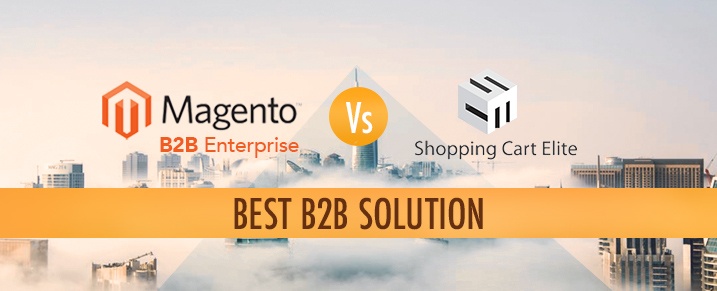 The Magento global ecosystem of talented developers includes many industry related extensions and custom-made systems. Magento is one of the leaders in B2B commerce, featuring 41 merchants on the Internet Retailer B2B eCommerce Top 300 Sheet. Shopping Cart Elite is a complete e-commerce platform that helps enterprises to create another online store and work as a separate entity. Its features include Customization, inventory management, SEO and Marketing. Let's find the best B2B Solution!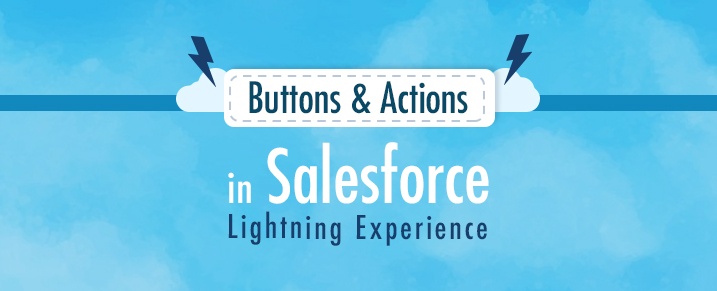 Moving beyond simple alterations of fonts, colours, icons and user interface, Lightning Experience delivers a better platform to maximize the productivity of sales representatives. Salesforce Lightning Experience is not only going to change user experience; its power-packed features will help companies to sell faster and make better decisions. Salesforce Classic displays actions in the Chatter publisher while buttons are displayed on a record's details page.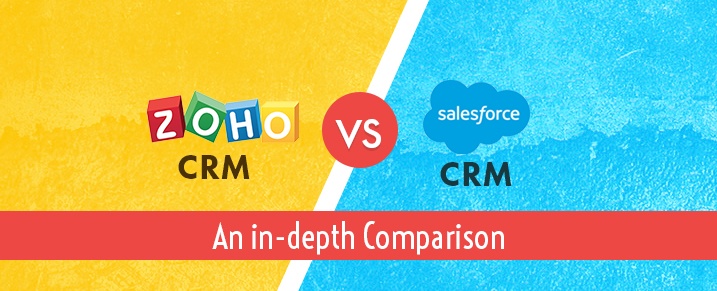 A few days earlier, one of our clients asked us, "We are facing some issues in managing our customers and prospects. I am searching for a CRM and currently, I am evaluating both Salesforce and Zoho CRM. Which one would you recommend me? Which one is better?" In today's blog post, I will cover this vital question for many organizations: "Should we choose Salesforce or Zoho CRM?"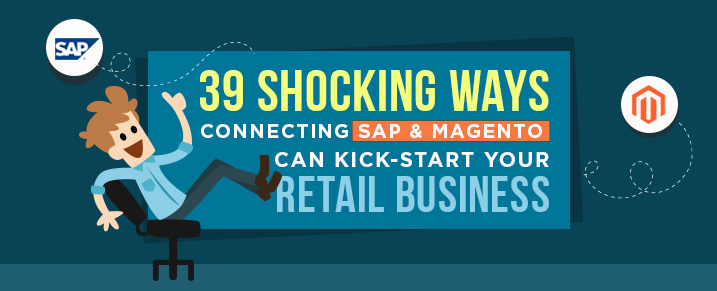 If you are tired of SAP and Magento replicating data or making duplicate entries, what you need is a connector to synchronize data between the two and stay in sync and in control all the time. A connector helps you have the cake, and eat it as well: you get to continue leveraging your SAP, and use Magento to sell your products on attractive ecommerce websites. You don't have to worry about duplicate entries, mixed transactional data and various other issues that arise when using SAP alongside Magento.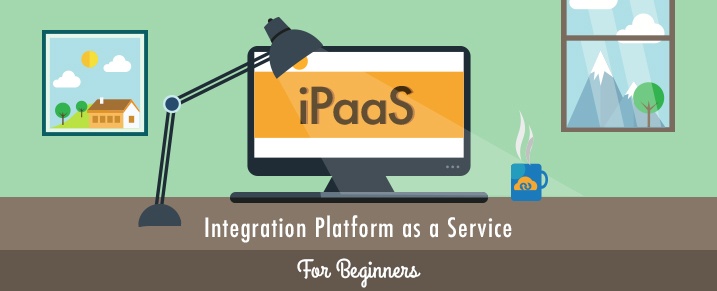 iPaaS or Integration Platform as a Service is a hosted service by a third-party software vendor, who delivers infrastructure and middleware to handle all the company's data integration requirements. Companies use iPaaS for their data integration needs. Data integration happens between cloud applications like Salesforce, Shopify etc., or between a cloud and on-premise application like SAP Business One etc.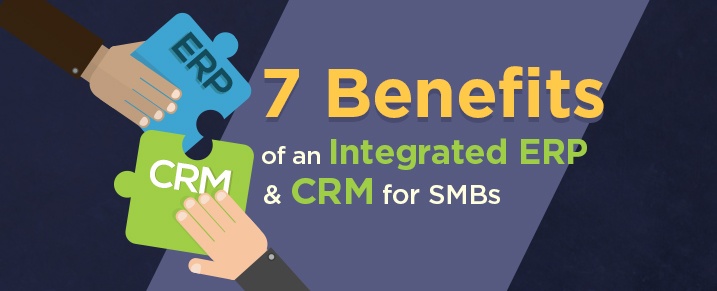 It's been a while since businesses started using standalone ERP and CRM systems. The shift towards cloud made the transition even more exciting. However, businesses still lacked agility and they have been anticipating the integration of two mega systems i.e. ERP and CRM. ERP and CRM are two worlds in themselves.  Merging the two worlds does wonders by removing data silos, optimizing operations and enhancing efficiency.
3DCart has always been one of the most efficient and affordable eCommerce platform. It has always surprised us with its latest versions. 3dCart Version 8.0 has a lot of new features and advantages when compared to its previous versions. It will be very SEO friendly because of the increased load speed. Let's check out all the new enhancements in this latest version!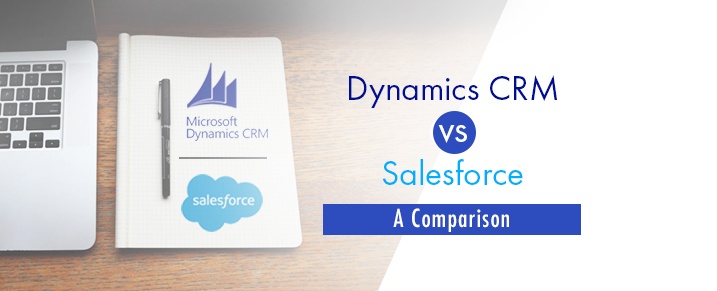 If you are planning to invest in one of these two CRMs and perhaps integrate it with other automation software like an ERP, do not worry. We will look at advantages and disadvantages of both Dynamics CRM and Salesforce, and help you make a decision based on your business's unique requirements. Here is a comparison between the two CRM giants.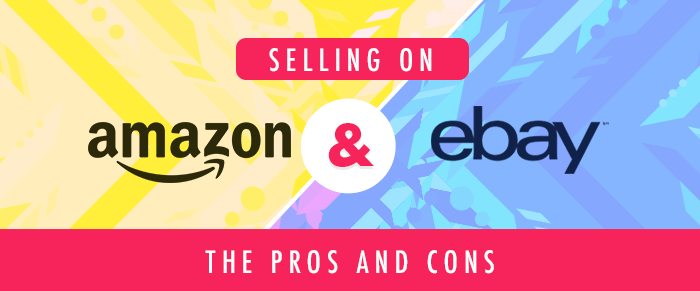 When it comes to online marketplaces, Amazon and eBay have maintained their spots as the giants of the industry. Amazon and eBay have set up a benchmark and are the two leading marketplace platforms at the moment. Though both the platforms are huge brands themselves, one can opt for any one of them only by considering their own business requirements. Let's look at the battle between Amazon vs eBay to gain the #1 spot and attempt to decide which might be better for online sellers.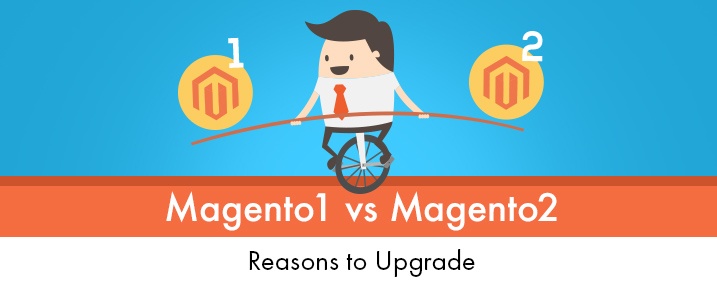 Magento has always proved its mantle in the battlefield of ecommerce, providing the best features in its services and products. With the launch of its new platform Magento 2, a debate about adopting it as the superior ecommerce solution has taken the podium. The primary question that is holding back the Magento 1x community is simple, why move to new one when we can do fine where we are?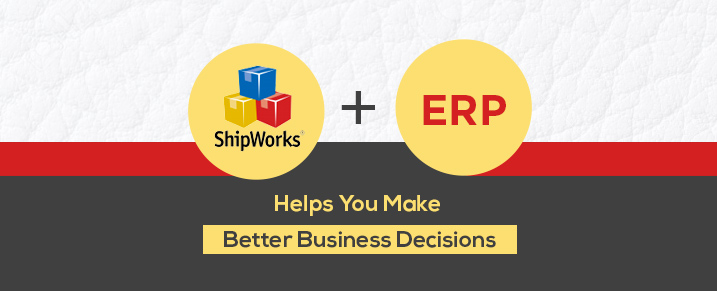 Shipping is one of the most important aspects to consider for any e-commerce service provider. Timely delivery and proper tracking of shipment is something that all users wants. Using specific solution to ship your items in time is sometimes needed while providing services. The data residing in the shipping application is also important to be transferred to ERP to get meaningful analytics on different aspects of delivery and shipment.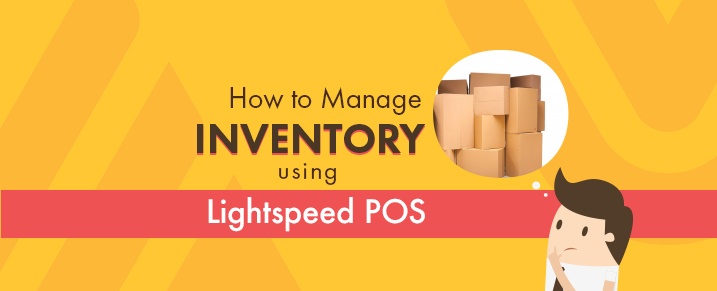 The strength of a modern POS system comes from the unique Inventory management qualities. Lightspeed POS is a trending Point of Sale Platform in the eCommerce market today. Check out this article to Manage Inventory using Lightspeed POS easily!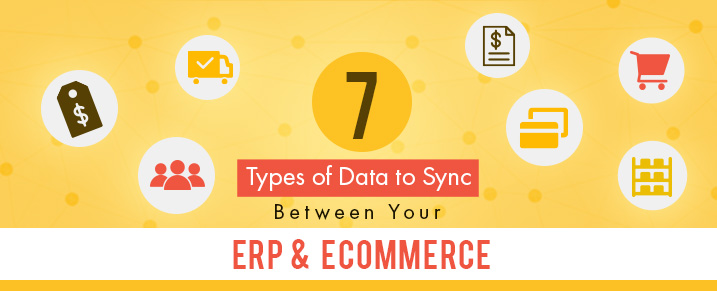 ERP and E-commerce are completely two different platforms with different utilities and architectures. Now, integrating ERP and E-commerce improves business functions throughout the organization and adds benefits to the organization (Sales, Marketing, IT, Operational services and customer services).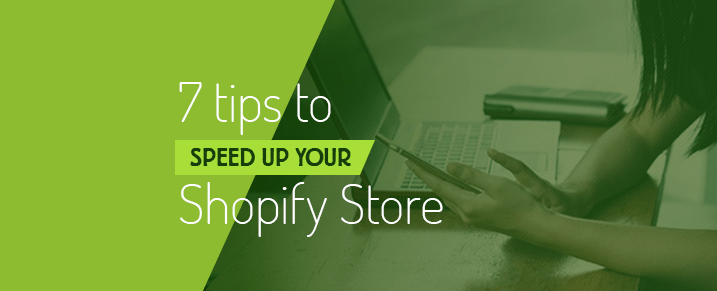 Buying and using a Shopify store is easy but keeping it in good terms is what takes special knowledge and strategic management. In the beginning, the brand-new Shopify store looks all new and shiny with the pages loading blazingly fast. If you look from a general perspective, it is obvious that after adding extra things your store will get slow. Here are 7 Ways in which you can speed up your Shopify store without giving up on the functionality.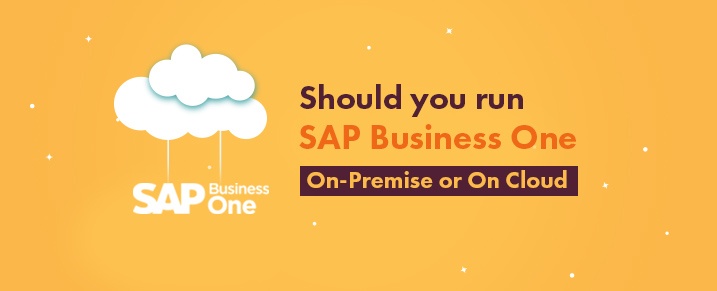 When any new organization thinks of using SAP Business One, the question that comes up in their mind is which option to use: keeping everything in-house, relying on SAP Partner who will take care of hardware requirements of the purchased SAP B1 software or use Monthly Subscription for each user offered by SAP. The question of using it is: Should you run SAP Business One On-Premise or On Cloud?
Now, you can easily integrate your line of business applications like ERP, CRM, Ecommerce Store, Marketplaces, Shipping and POS Systems under one single platform to automate the business process and remove manual labour!

You may also like:
Top eCommerce blogs of 2016
Top 15 Ecommerce Quotes from Successful Entrepreneurs
Importance of Product Reviews in Ecommerce