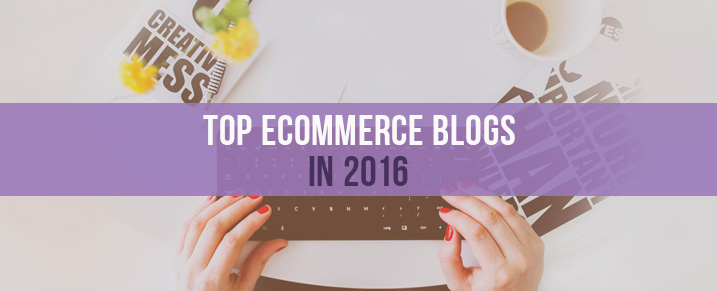 Ecommerce Industry is ever evolving. E-commerce is claiming an ever-larger share of commerce in more regions. A new story is rising slowly and steadily and that is: cross-border e-commerce.
Cross-border e-commerce doesn't yet get much popular attention because it's currently still small but it will get profoundly important because cross-border trade's cultural effects do much more to change the world than in-country trade does. As we move towards the end of 2016 lets have a look at the top blogs of this year which you might have missed. So here are the top eCommerce blogs which shows how ecommerce industry evolved in 2016.
Top eCommerce Blogs: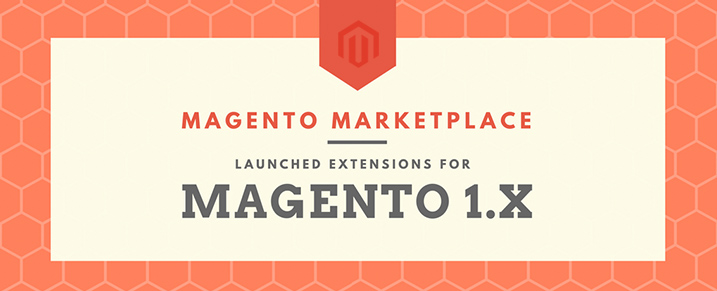 The availability of so many extensions has always set Magento apart from other platforms. There are extensions for almost any requirement you might have in your head. Magento had its own dedicated store for extensions Magento Connect. But then Magento 2.0 released in November 2015 and the extensions listed in the connect store were no more compatible with the new series of Magento. Read more here!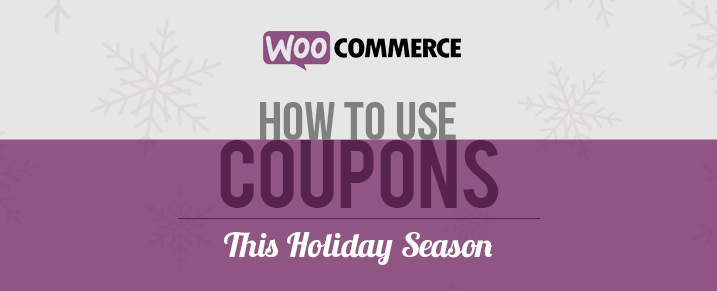 The holiday season is here and I'm certain most of you with an eCommerce business have some plans or at least given some thought on how you can promote your eCommerce business and reach out to as many shoppers as you can. In this blogpost, we will cover how you can leverage coupons in WooCommerce to offer drool worthy deals on your products and services. With WooCommerce you can easily give coupons for all the scenarios. Read more here!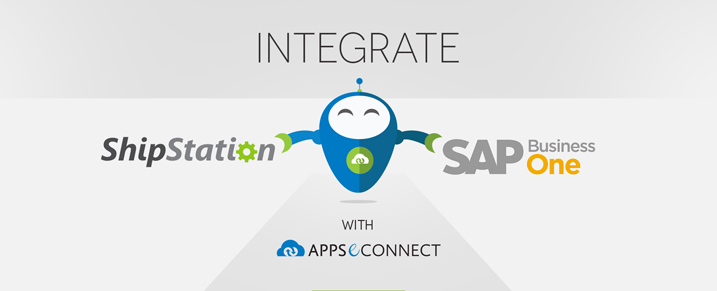 ShipStation is one of the most preferred "one-size fits all" shipment solution for multichannel retailers. As they have multiple points of engagement for selling, merchants can sell products not only in a single store like Magento store, but also in other stores like Amazon, eBay, and other channels easily. ShipStation users are mostly Mid and Large Enterprises, and they deal with large volume of orders on daily basis across channels, so their best fitment can be SAP Business One HANA as their ERP solution. Read more here!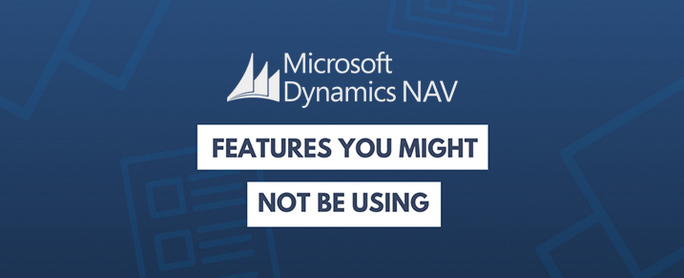 ERP for any organization is a significant investment in IT resources, be it large organization or a SME. Microsoft Dynamics NAV is one of the most popular ERP system for SME segment. Though it is much less costly compared to Dynamics AX or SAP ECC ERP system as example which are mostly used in very large enterprises, but still to a SME, getting NAV Licenses and implementing it is quite costly. Read more here!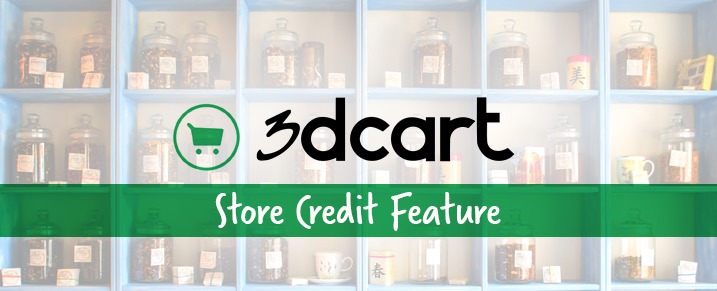 We know that 3DCart is the leading all-in-one eCommerce solution. It recently declared a new flexible Store Credit feature that will further expand the merchants' options for handling returns and client servicing. This Credit module allows the merchants complete freedom in respect of issuing store credits to their clients. Get to know how this feature can benefit you! Read more here!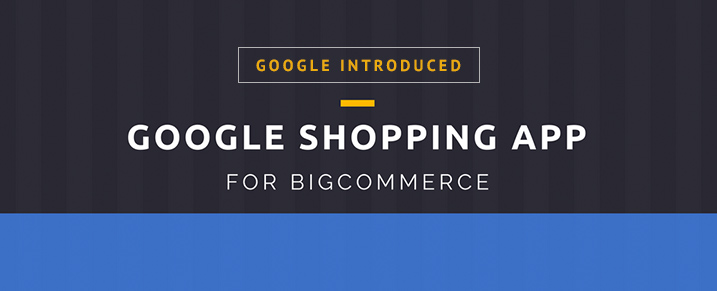 Now selling becomes more easy since Google has introduced Google shopping app for BigCommerce. This app automatically verifies your store, setup your product feed thus setting up your Google Shopping feed without the involvement of any developer resource. Read more here!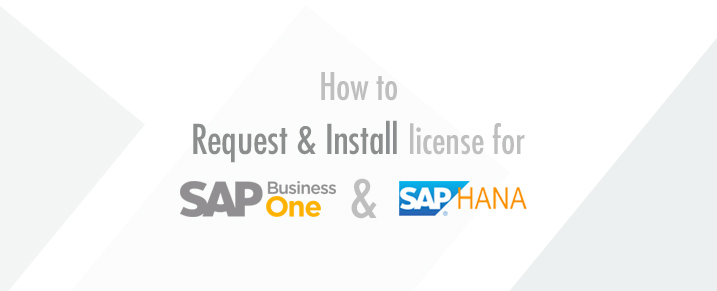 SAP Business One as an ERP system is getting more popularity with HANA as it's core database. HANA will possibly be the native database for SAP Business One in near future just because it is a SAP's own database. In this blog we will show you the steps of requesting and installing license for SAP Business One on HANA. Read more here!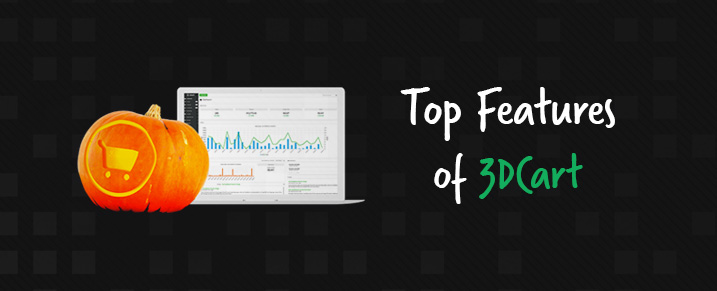 The 3dcart ecommerce platform is a finished web store available for anybody hoping to begin an online business, add a shopping cart to their current site, or if they are planning to change their current webstore. 3dcart incorporates the recent imaginative features and supports required to develop your online business. Read more here!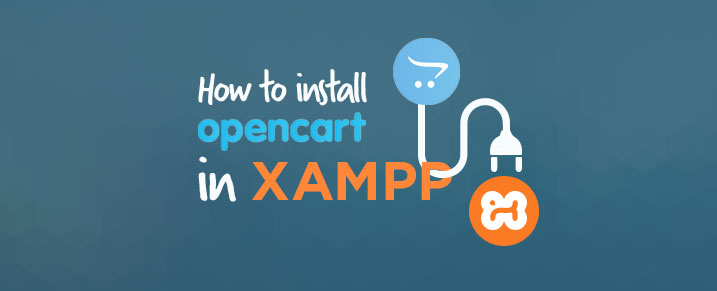 OpenCart is an open source ecommerce web application built using PHP and MySql. It has a very easy to use interface and you will just love selling your goods online. In this tutorial we will learn how to install OpenCart on XAMPP. Read more here!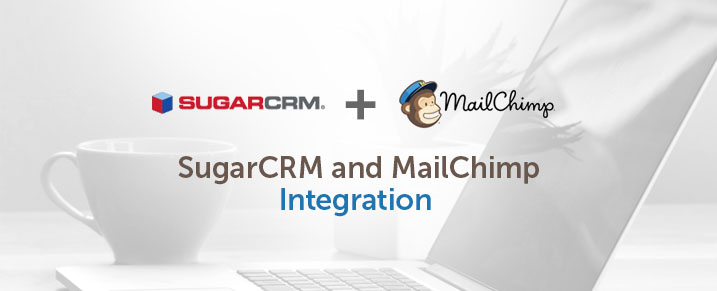 Sugarcrm, as we know has emerged as one of the world leaders in the software industry as a provider of Commercially Open Source CRM software. On the other hand MailChimp is the most widely used email marketing software these days. Not too long ago in March 2016, a module was released for Sugarcrm which is capable to integrate these two applications in a seamless bi-directional manner. Read more here!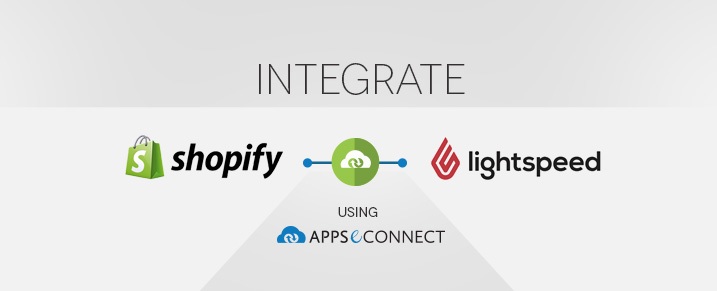 Physical store and eCommerce website complements each other in today's market scenario. Most organizations use a mixed approach for business where they not only have ecommerce store for selling online, but also have Physical Stores where consumers can visit and buy. Let's see what are the advantages of this approach in business. Read more here!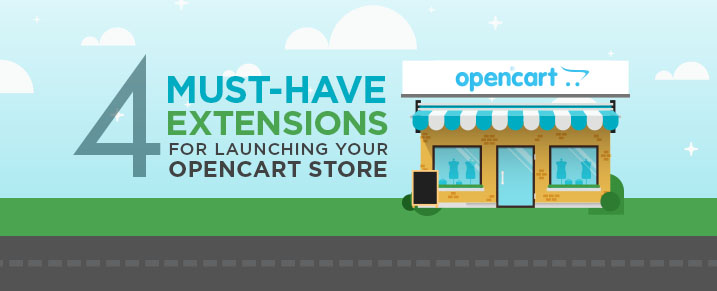 Opencart is undoubtedly one of the most popular Open Source eCommerce Platform in the world. When launching your online store through Opencart, you are excited to add new features and configurations in your storefront to grow. Although Opencart comes up with a huge list of features to cater the business needs, still below 4 extensions are highly essential when doing ecommerce business through Opencart. Read more here!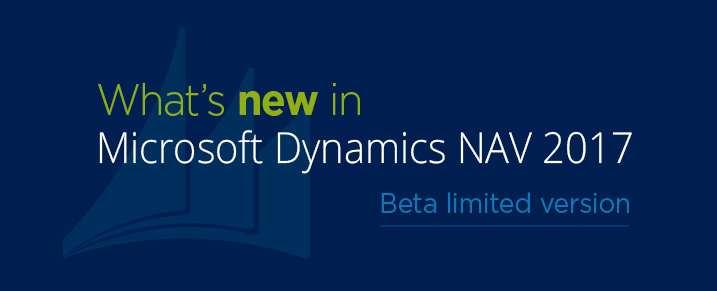 Microsoft has just published a document on partner source about "What's New in Microsoft Dynamics NAV 2017 Beta" and it has some of the very limited features of Dynamics NAV 2017. In this beta version, there is increased efficiency in the incoming documents and even the inventory items can be categorized and segregated. You can even track the packages. We feel that there will be much more features available on the actual Microsoft Dynamics NAV 2017 version which is yet to be released. Read more here!
As Amazon FBA sellers, you send your inventory to Amazon warehouses and all further order fulfillment is taken care of by Amazon. However, while your products are in Amazon warehouses or even during transit, they might get lost or damaged. According to Amazon's FBA Lost and Damaged Inventory Reimbursement Policy, these items will either be replaced with the same FNSKU or you will be reimbursed an evaluated replacement value of your lost inventory. Though this reimbursement is automated, often, if you monitor your account, you will find that the inventory value has not been credited back to your seller account. Read more here!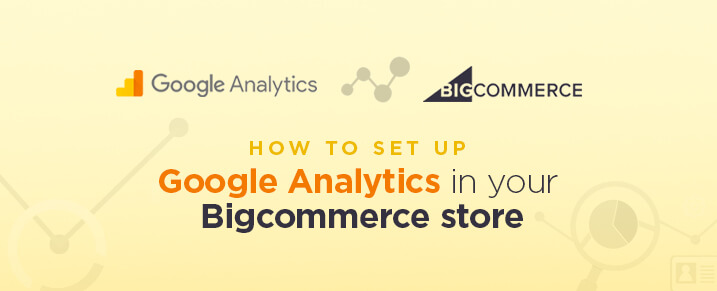 In the battle for consumer acquisition Google Analytics plays a very important role. It provides you a lot of information about your site, your visitors and demography of your visitors. This information can be used smartly to get a great marketing plan for your store, a plan which can bring a lot of sales to your web store. For most of the eCommerce Startups or even those who are in the business for a long time these stats of Google Analytics can turn out to be a very difficult thing to understand, Google Analytics can look like a messed up technical information which is hard to decode. Read more here!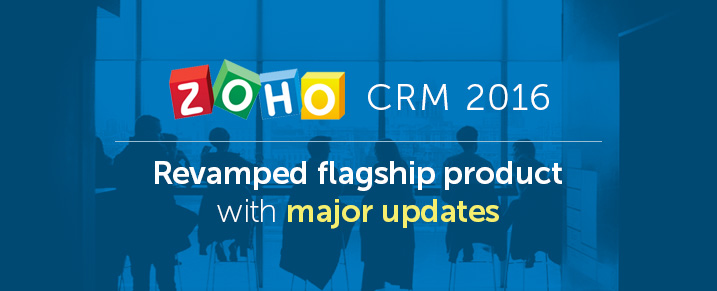 Traditional email puts the most recent emails on top, but as a sales person, you know which deals matter most to you. Configure your CRM intelligently and your emails will be classified by labels. You can assign filters based on any criteria, ranging from deal size, source or closing date. Reference whole contact history, scan your notes, tasks and accordingly craft your emails. Read more here!

In a market as saturated as the ecommerce platform market, it can be exceptionally hard to make sense of which online store best addresses your issues. If you are thinking about beginning your own store, then definitely you have to put lot of efforts sooner or later. Read more here!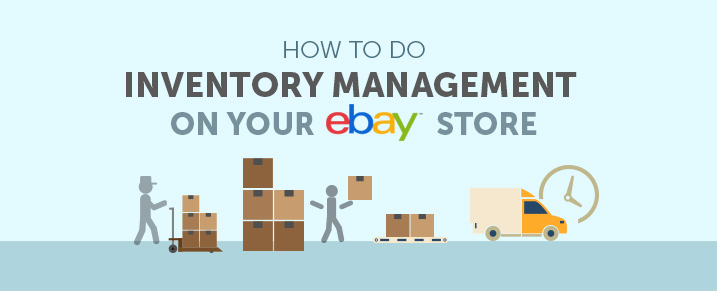 EBay allows a very simple store inventory management. If you have an eBay store, you can upload the stock with additional fixed price items which may not be cost effective to list via Online Auction or Fixed Price listing formats. Read more here!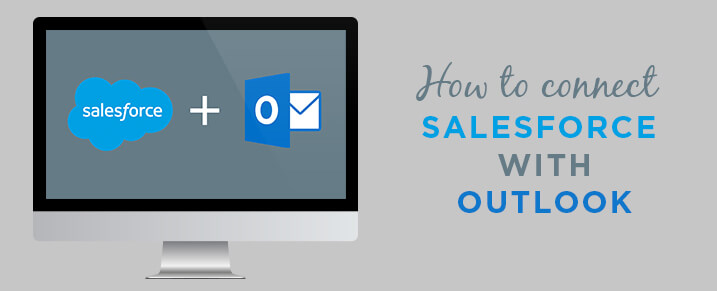 Microsoft Outlook, from the Microsoft umbrella is one of the most sought after Personal Information Manager, primarily as an email application along with the other features like calendar, task manager, contact manager, note taking, journal, and web browsing. Being an aggressive player in the free email account market, Microsoft Outlook has also been a favorite for enterprises, all scaling from small to large. Read more here!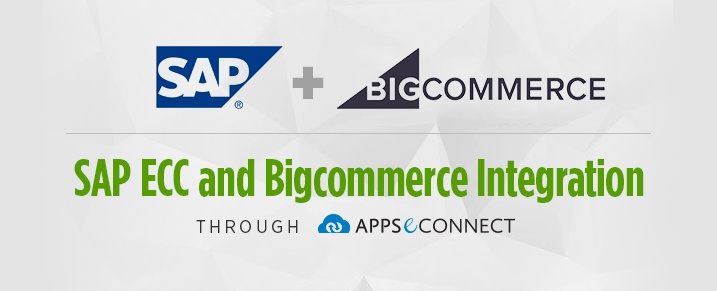 Every business wants to be more efficient in managing online merchandise, control inventory, order to cash transactions without overloading your SAP team. If you are using Bigcommerce as your eCommerce platform, then integrating it with your ERP with the help of our solution (APPSeCONNECT) will give you quick results. Read more here!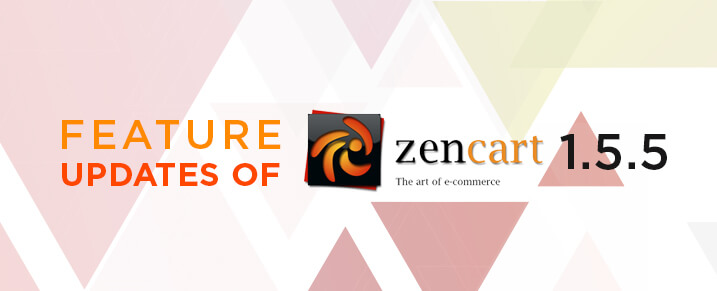 The latest version of ZenCart is expected to be more stable open source, e-commerce platform. With more than 90,000 web stores and contributing in categories from business and industries to entertainment and shopping. ZenCart has been predominantly used in United States and many other regions worldwide. Read more here!
If you would like to improve your business process and integrate your eCommerce store with your ERP or CRM  then click here!

You may also like:
22 Tips to Grow Your Ecommerce Business
Webinar: Benefits of connecting eCommerce with Dynamics CRM/365
Things to Remember About Free but Not-So-Cheap Open Source eCommerce